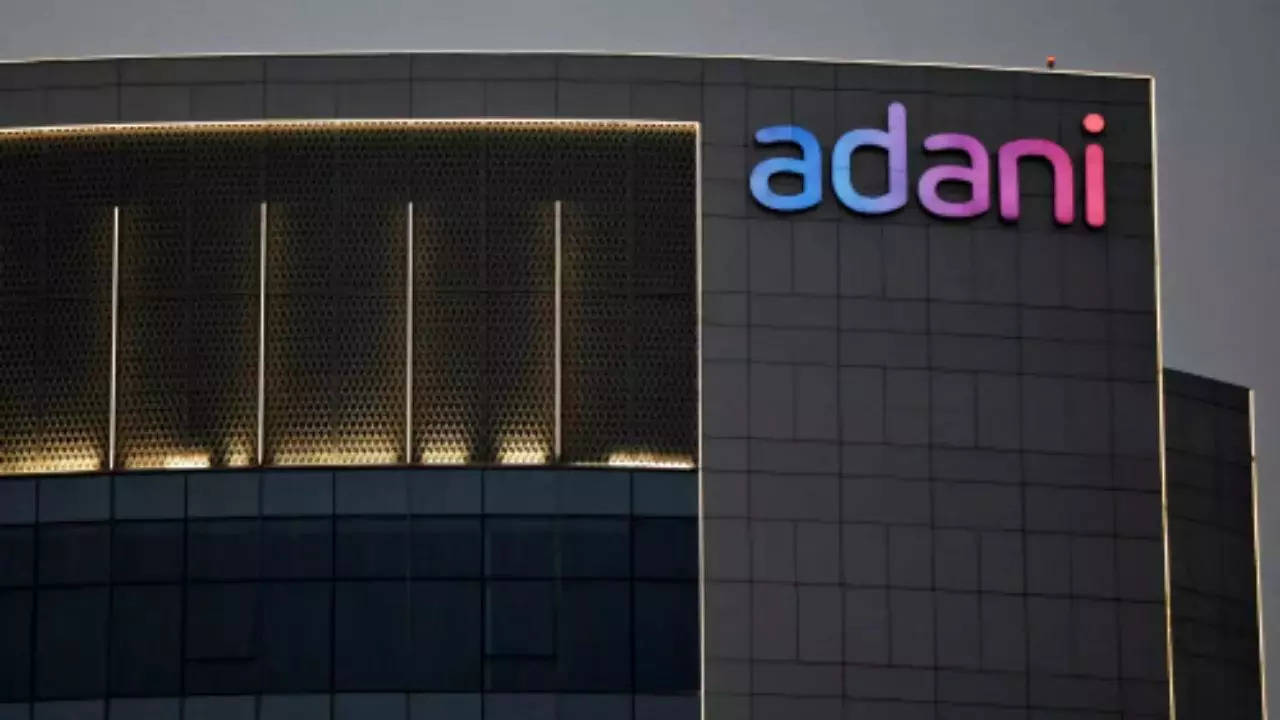 MUMBAI: The Adani family on Thursday sold shares worth Rs 15,446 crore ($1.9 billion) in four group companies to US-based boutique firm GQG Partners, co-founded by India-born Rajiv Jain, who is known for his bets on safe and defensive stocks.
The
Adani Group
, which is trying to recover from a selloff triggered by the Hindenburg report, offloaded the shares through a series of secondary transactions on the NSE and the BSE. The stocks were sold at a substantial discount to their closing prices.
Block deal disclosures on the two bourses showed S B Adani Family Trust sold 3.4% in flagship Adani Enterprises for Rs 5,460 crore, 4.1% in Adani Ports & SEZ for Rs 5,282 crore, 3.5% in Adani Green Energy for Rs 2,806 crore and 2.6% in Adani Transmission for Rs 1,898 crore. At Rs 1,408 per share, Adani Enterprises were sold at 12.4% discount to its closing price of Rs 1,607, Adani Green was at 5.7%, Adani Transmission at 5.6% while Adani Ports at 4.3% discount.
The deal marks the first investment in Adani Group companies by GQG, which was founded in June 2016 by Jain along with Tim Carver. "We believe the long-term growth prospects for these companies are substantial," said GQG chairman & chief investment officer Jain. Listed on the Australian stock exchange, GQG managed assets worth $92 billion as of January 31. It held shares of ITC and HDFC Bank, among other Indian companies, as Jain "finds non-US markets attractive".
Jain told Bloomberg TV there is a "lot of hot air" regarding Adani Group. "The banking system is fine. The exposure is under 1% overall. Second thing is these are regulated assets. This is not Enron or Satyam. He had said on February 23, "Adani specifically is a different call to make."
Money raised from the stake-sale will be used to shore up liquidity and to repay loans backed by pledged shares as the family, led by
Gautam Adani
, seeks to improve the credit profile of the conglomerate. As on September 30, 2022, the group's consolidated gross debt stood at Rs 2.3 lakh crore and its total cash balance amounted to Rs 29,754 crore.
The transactions with GQG helped Adani Group companies to settle higher on the BSE, with its combined mcap now nearly Rs 8 lakh crore. Shares of Adani Transmission, Adani Green Energy, Adani Power, Adani Wilmar, NDTV and Ambuja Cements rallied 5%. Adani Enterprises advanced 2.7%, while Adani Ports rose 3.5%, Adani Total Gas jumped 4.4% and ACC climbed 1.8%.