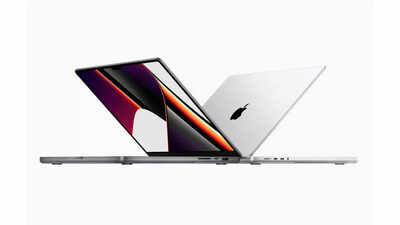 Analyst Ming-Chi Kuo has once again reiterated that the new MacBook Pro models would enter mass production later this year, joined by the new iPad Pro models. Kuo further adds that the new MacBook Pro and iPad Pro will come with new processors, but they will be fabricated on the 5nm process node instead of the newer 3nm process node.
Earlier this week, Kuo tweeted that the mass production of the upcoming 14-inch and 16-inch MacBook Pro models will begin in this year's last quarter. However, the new processors powering these two new MacBook Pro models would be built on the 5nm process, as TSMC says that the 3nm chips will ship starting in 2023.
In a recent series of tweets, Kuo reiterates his predictions while giving us a probable reason.
"EMS must buy components from Oct at the latest for products that will enter mass production in 4Q22, but 3nm chips won't be available until Jan 2023," said Kuo in a tweet, further adding that this is the reason why the new processors will not adopt 3nm fabrication process.
As per Kuo, TSMC plans to begin mass production of 3nm chips next month, i.e. September. TSMC's fabrication cycle is said to be 4 months, which means the chip will not get ready for shipments before January 2023.
Rumours suggested that the newer M2 Pro and M2 Max would have been based on TSMC's 3nm process node, but if we were to believe Kuo, we might have to wait a little longer. We do not know what kind of performance boost or enhancements to expect from the upcoming M2-series chips if they will be built on the same 5nm node.
FOLLOW US ON SOCIAL MEDIA
FacebookTwitterInstagramKOO APPYOUTUBE