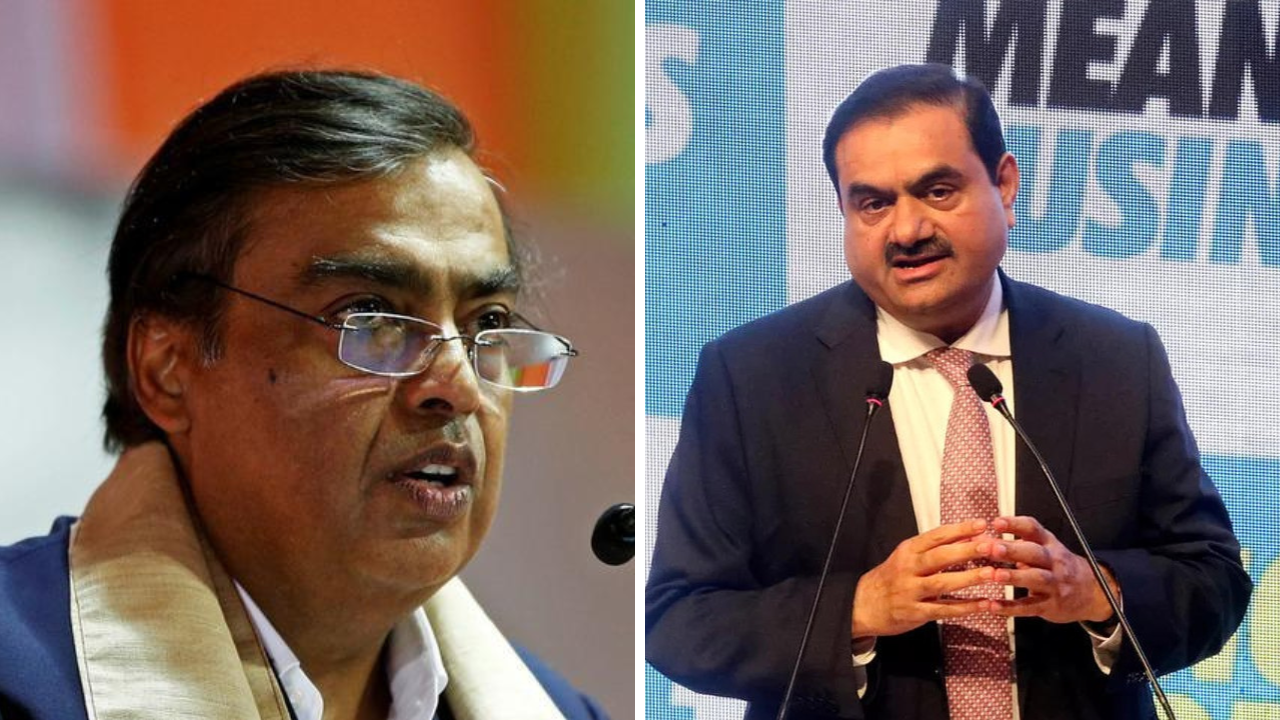 Conglomerates run by billionaires
Mukesh Ambani
and
Gautam Adani
said they will develop a combined 25 gigawatts of renewable power in Andhra Pradesh, as the fossil fuels-led groups continue to plow ahead with their green energy goals.
Reliance Industries will build 10 gigawatts of solar power in the state, Ambani, Asia's richest person, said at an investors' gathering Friday organized by the state. Karan Adani, chief executive officer of Adani Ports & Special Economic Zone, said his group is committed to constructing 15 gigawatts of renewables capacity across five districts over the next few years.
Neither group shared investment outlay for these projects in Andhra Pradesh.
While Reliance made its early fortune in petrochemicals and refining, and Adani in coal trading, both conglomerates are rapidly pivoting away with ambitious green energy goals. Ambani announced a $75 billion investment plan last year and Gautam Adani promised to spend $70 billion across value chain, though his group has lately been consumed by damage-control efforts after a bombshell short seller report triggered a stock and bond rout.
Reliance and Adani groups already have a significant presence in the state, with the former operating its offshore deep-sea gas fields in the Krishna-Godavari basin and the latter overseeing two large ports.
Here's a quick snapshot of the announcements made by the two executives on Friday:
Mukesh Ambani
* Reliance has invested over Rs 1.5 lakh crore ($18.3 billion) in the KG-D6 basin development and pipeline infrastructure. The gas being produced will contribute nearly 30% of the country's gas production
* Reliance Jio's 5G roll out will wrap before the end of 2023 throughout India
* Reliance Retail will source more agricultural and agro-based products and manufactured goods from Andhra Pradesh
Karan Adani
* Plan to set up two cement plants in the state with a combined capacity of 10 million tons
* Aim to double capacity of its Krishnapatnam and Gangavaram ports by adding another 100 million tons per annum in the next five years
* Also looking to transform these large ports into industrial port cities
* Working on developing a 400-megawatt data center in Visakhapatnam
The investment commitments by the two groups — both important players in India's energy transition journey — are also a vote of confidence for Andhra Pradesh, which for a long time rattled clean energy investors with its plan to renegotiate power purchase contracts.
With the contracts dispute behind them, investors are now looking to harness the rich sunshine and wind of the state.