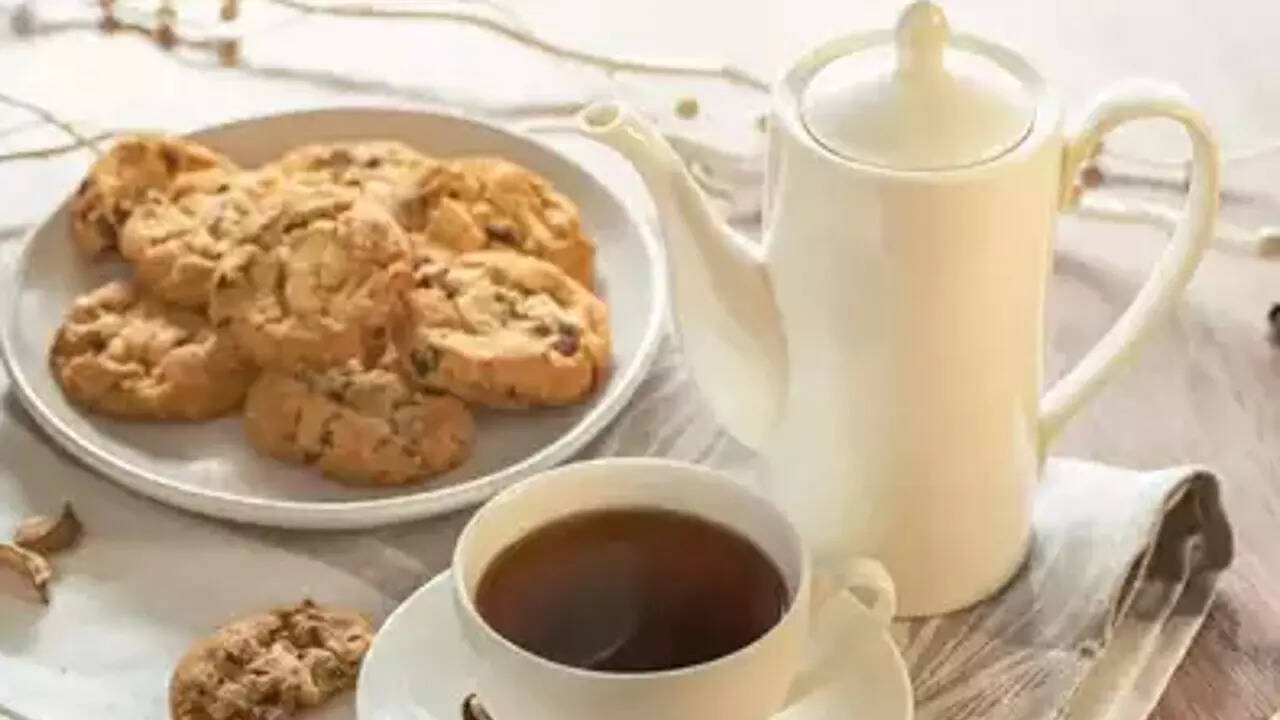 LONDON: Britain has been a nation of tea-lovers since the days of the British Empire, which thrived because of tea, among other things, but that British tradition of dunking a custard cream, Rich Tea or bourbon biscuit into a cuppa is now running out of steam as a new survey shows that young people in the UK prefer munching on snacks such as a samosa with their tea.
This has sparked fears that biscuit sales in the UK will be at risk unless young people take up the traditional habit. Market research firm Mintel has found that 16-to-24-year-olds are half as likely to enjoy a sweet biscuit with their tea as those over 55. It said Gen Z had been exposed at a young age to exotic cuisines on TikTok.
A survey of 1,000 UK employed tea drinkers — by the UK Tea and Infusions Association (UKTIA) — featured in the latest edition of
Brew
found that sweet biscuits are now the go-to snack for just four in 10 UK tea drinkers. Instead one in five have a piece of fruit, while granola bars and samosas are popular among the 18-to-29-year-old tea drinkers. No one over 65 said they had a samosa with their tea.
Dr Sharon Hall, chief executive of the UKTIA, told the Daily Telegraph: "I think granola bars are probably also quite filling so maybe people are having that as a snack with their tea to fill them up. "They may be looking for something a little bit more substantial. The same would apply to a samosa." Dr Hall surmised that young British people now preferred "nutty or spicy flavours" which brought back memories of backpacking round the world in their gap years.