NEW DELHI: In the defence of a meagre 75 on Day 3 morning of the Indore Test, India raised some hopes with premier spinner
Ravichandran Ashwin
snapping Aussie opener Umsan Khawaja with the second-ball of the day. For the next 10 overs, the Australian batters Travis Head and Marnus Labuschagne looked absolutely rattled and were beaten left, right and centre by Ashwin and Ravindra Jadeja.
But then a ball change in the 11th over unsettled the India bowlers as Head and Labuschagne counter-attacked with a flurry of boundaries. Ashwin was seemingly let down by the change of ball which proved to be softer and Australian batters found it easier to score off.
Commentator
Dinesh Karthik
after the match pointed out that the change of ball did make a difference and worked in favour of the visitors.
"Ashwin is a momentum bowler, when he gets a wicket, he generally adds two-three in his spell. Ashwin after that first wicket bowled a lot of balls that troubled Head," Karthik told Cricbuzz.
"Ashwin bowled really well in the first 10 overs, kept good length, but the moment they changed that ball, they were not happy with the ball, probably the stitches had given a little way near the leather," Karthik explained.
With Australia 13/1 after 10 overs, the ball developed some issue near the seam and had to be changed. In the next over left-hander Travis Head, who was on 5 off 22 balls, stepped it up hitting the premier India off-spinner for a boundary and a six to seize control.
"The changed ball made a lot of difference. It was not as hard as they expected. Probably, it didn't have the bite the ball could have had if it was harder. From then on things just turned completely Australia's way."
With the changed ball, Ashwin leaked 13 runs in the 11th over and Karthik termed it a "critical" juncture of the match.
"It was critical over in the sense he gave away two loose balls a bit fuller and from that moment Travis Head didn't look back. He said that's it, I'm on the charge now. I feel good, my defence is coming well. You make a small error and the batter pounces on it."
"Yes, you're chasing a low target, so pressure was different. But Head made sure the moment he got those boundaries, he didn't look back," he said.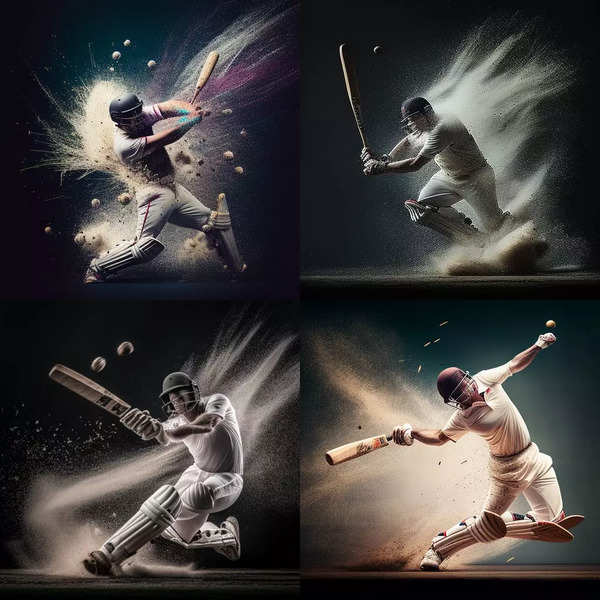 The win secured Australia a place in the World Test Championship final. India now face a must win scenario in the fourth and final Test beginning in Ahmedabad on March 9 to make the WTC Final.
(With inputs from PTI)