Delhi's chief minister
Arvind Kejriwal
alongside transport minister
Ashok Gehlot
, flagged of a fleet of 97 new electric buses for service under the Delhi Transport Corporation (DTC). The flag-off ceremony was held at the Rajghat Depot in the capital city. At the ceremony, CM Kejriwal also expressed his goal to give Delhi the largest fleet of E-buses in the country. He said that by 2025, 80 percent of more than 10,000 buses currently plying on Delhi roads will be all electric.
Delhi को 97 नई Electric-Buses का तोहफ़ा!🔋🚍▪️दिल्ली की सड़कों पर अब कुल 250 E-Bus▪️Sep 2022 तक ये संख्या 300 और N… https://t.co/045X9PuL7n

— AAP (@AamAadmiParty) 1661325487000
Speaking to the crowd present at the flag off, Kejriwal said, "Orders have already been given for 1,500 buses that will be inducted in Delhi's fleet by December 2022. Currently, there are 153 E-buses running in Delhi which has now gone up to 250 with these 97 new buses. Fifty more e-buses will be inducted by September 2022. Around 1,800 E-buses are likely to ply on Delhi's roads by November 2023.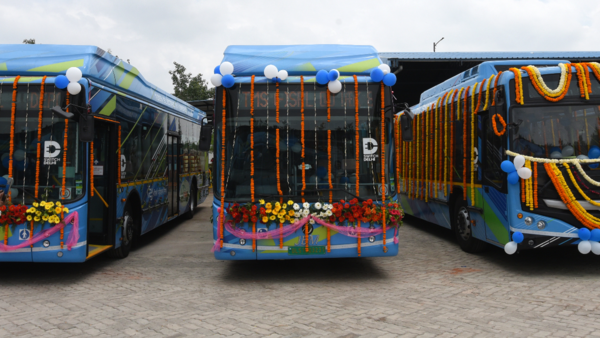 Picture credit: Sanjeev Rastogi
The new E-buses have been supplied to DTC by Tata Motors who have procured a total order of 1,500 electric buses from the corporation. As per reports, Tata Motors also has outstanding orders of 921 E-buses from Bengaluru Metropolitan Transport Corporation (BTMC) and for 1,180 E-buses from West Bengal Transport Corporation (WBTC)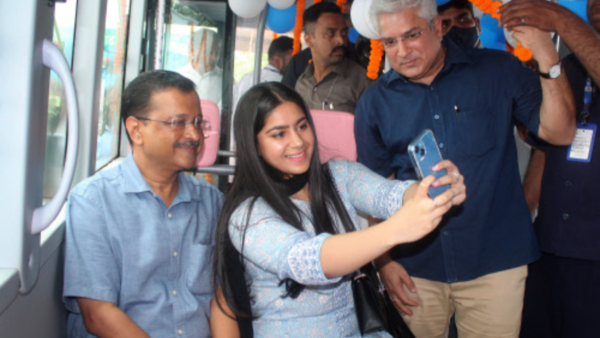 Picture credit: Sanjeev Rastogi
Kejriwal also informed the public that government is planning to develop charging facilities at 55 depots by 2023. "Just like we have made Delhi a world class model in terms of education and health, the city will also be made a transport model in the world." He said.