Being an entrepreneur or a businessman is not a cakewalk; overcoming many ups and downs. In a nutshell, that's the beauty and glee of life and work, says the conglomerate tycoon of Central India from the city of lakes Bhopal, Er. Sanjeev Agrawal. He is a Chairman and Managing Director of The SAGE (Sanjeev Agrawal Group of Enterprises) Bhopal. He was born into a humble family, and his success journey started in 1983 with a clear vision and hard work adapting his inner voice, the "Entrepreneur's Voice." He can predict trends before time, not only in business but also in culture, lifestyle, etc. As a human being, he operates from a different realm, and that is one of selflessness.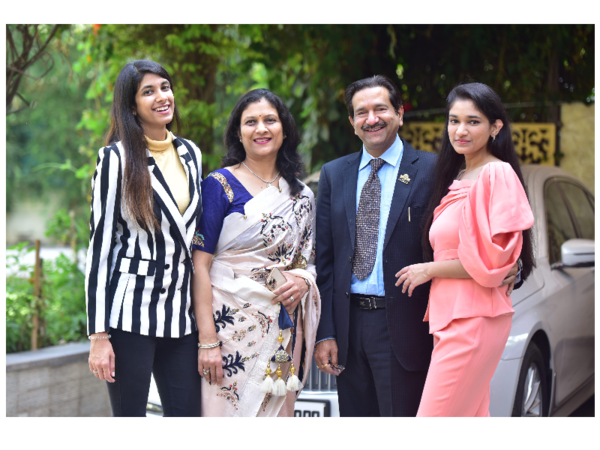 Er. Agrawal started his career as an engineer, but he was not satisfied; he felt something was missing. So then, he started taking on projects in construction and proved himself, and set the example for youngsters of how a commoner can achieve extraordinary milestones. The conglomerate is diversified into Education, Real estate, & Power. He has served over 13000+ happy families by providing them with their dream homes and served over 60,000+ students by providing them quality education and placement opportunities.
Born in a humble family, Er. Agrawal has worked tirelessly to make his name in the Indian business scenario by serving society. He believes in the purity of the mind and heart and motivates everyone to live life sagely.
The entrepreneurial vision and enthusiasm of Er. Agrawal led him toward owning the best position in the real estate industry. He owns the biggest and most trusted construction company in central India, M/S Agrawal Construction Co. He has earned customer satisfaction of thousands of families by providing quality construction, and urban infrastructure with the latest amenities in a healthier green environment with 36+ residential and commercial projects at prime locations of Bhopal. Sometimes, one feels, should I leave or continue everything? He also feels the same, and in this dilemma, he always seeks guidance from his spiritual gurus, who guide him to the right path. Er. Agrawal says, "My Gurus always motivate me to reach and touch as many people's lives as I can. So, I did just that, and nothing has made me happier!" Spiritualism has made him more robust with greater self-control.
A True Educationist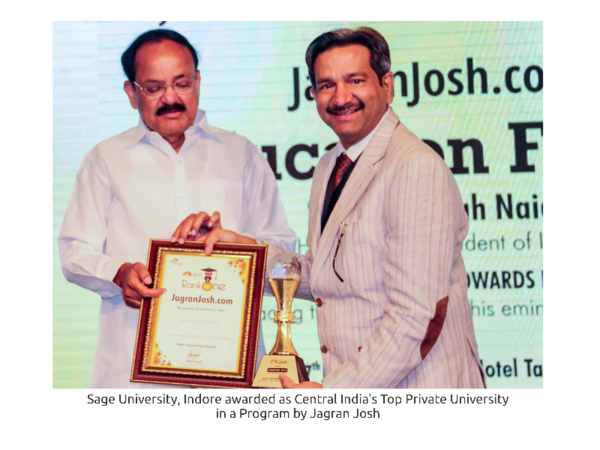 Education is a key tool that shapes and changes how one thinks and behaves. Today, the challenging world demands a lot more than knowledge. Knowing this fact, he firmly decided to impart the best education that meets the challenges of today's world by establishing SIRT college Bhopal in 2003. As The Chancellor of SAGE University, Indore & Bhopal, and Chairman of Sagar Group of Institutions, SIRT Bhopal, he has the privilege of providing future-proof education to thousands of students availing more than 50 courses. Approx. 45000 students placed in leading companies in India & Abroad. The whole purpose of education is to turn mirrors into windows, and Er. Sanjeev Agrawal understands it very well, which is why he established educational institutions and universities to bridge the skill gap of the youth so that it is well equipped to deliver services as professionals or as entrepreneurs and contribute constructively to the economy of our country.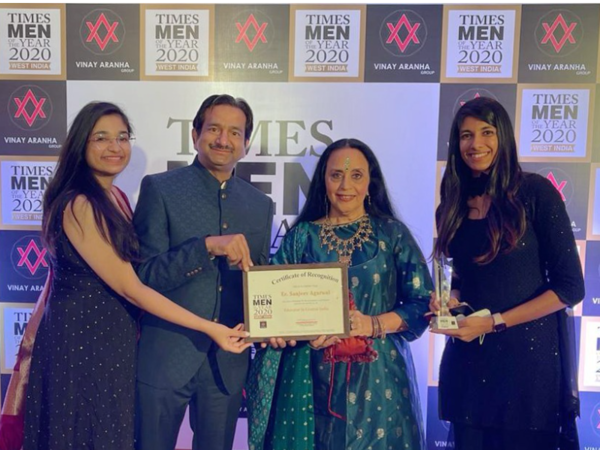 With the determination and motive to spread prosperity and provide quality education and mortality to young brains, the SAGE group established Sage International Schools at two prime locations of Bhopal, Ayodhya Bypass, and Kolar Road.
He inaugurated Agrawal Power Private Limited.
The company has become one of the leading companies dealing in engineering and power distribution network projects in Madhya Pradesh, Chhattisgarh, and Maharashtra. Apart from it, the company also owns two cement pole factories in Bhopal and Raisen.
Entering Healthcare in collaboration with Apollo Hospitals
With the rapidly growing health care awareness, there is a strong desire to avail better health care facilities to lead a better life. He felt that there is indeed a call for an advanced multi-specialty hospital in the new Bhopal and decided to build Apollo Sage Hospital, a 350 Bedded ultra-modern multi-specialty hospital with all up-to-date and apt medical services with affordability.
Serving Society & Nation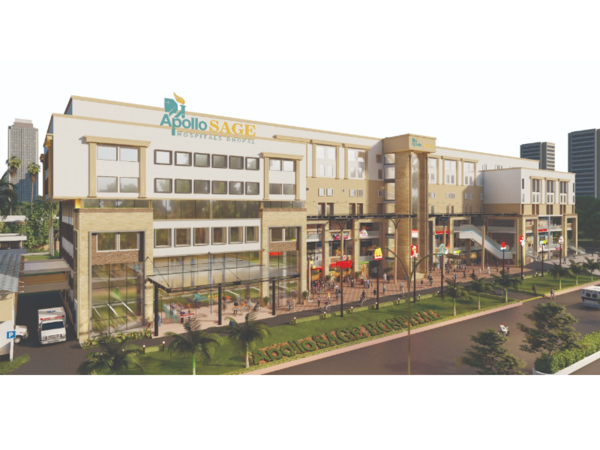 Moreover, by enlightening kindness to society, Agrawal believes in giving back. Hence, he is frequent with CSR activities such as Van Bandhu, and Ekal Vidhya, providing education to tribal children and distributing basic amenities such as freshwater, food, and clothes to needy people. Under his guidance, more than 122 Ekal Vidyalaya are running through the True Sage Foundation.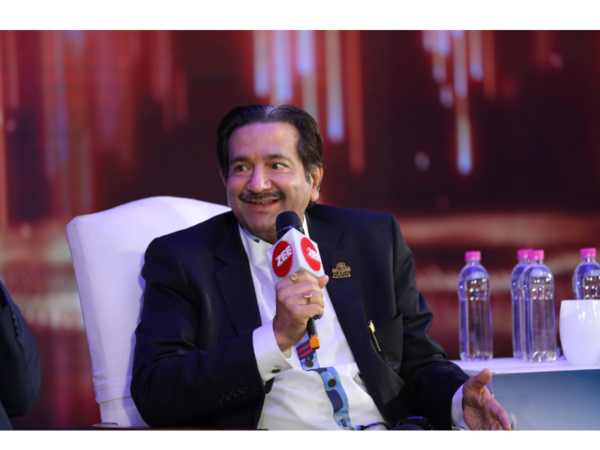 With immense spirituality and love in his heart, his dedication and the feeling of giving back to society make him sacred. Er. Sanjeev Agrawal has gathered wisdom that comes through experience and has a predomination of things to come. He can predict trends before their time, not only in business but also in culture, lifestyle, etc. It is this hunch or sixth sense that has made him a successful entrepreneur. But, as a human being, he operates from a different realm, one of selflessness.
Mentor for the Industry & Society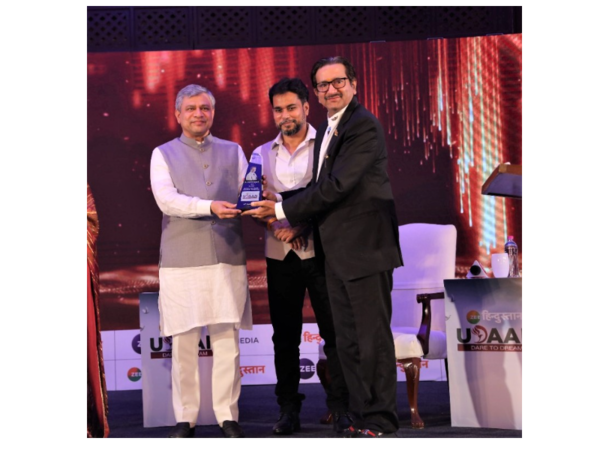 Er. Sanjeev Agrawal's journey has been noticed by all, including the national and international level organizations, institutions, and media, Forbes and Fortune magazines had featured him, and a number of awards like Times Men of the Year 2020 Award, Most Promising Group of Madhya Pradesh, 2019, which was honored by Ex-CM of Madhya Pradesh Mr. Kamal Nath, Contribution in Health Sector, Icons Of Madhya Pradesh 2018 by Mr. Shivraj Singh Chouhan, Chief Minister of Madhya Pradesh he has received.
Moreover, Sage University Indore was awarded as the top private university in central India, in 2019 by the vice president of India, Mr. Venkaiah Naidu, the Business Stalwart award by Zee Media, and a lot more is yet to receive. Er, Sanjeev Agrawal is Chair, PHD Chamber of Commerce & Industries – Madhya Pradesh Chapter. He is also heading the Madhya Pradesh Private Universities Association in the capacity of President.
Disclaimer: Content Produced by SAGE University
Source link