Australia came back to cut India's lead in the four-match Border-Gavaskar Trophy to 2-1 after winning the third Test in Indore, but the
rank turners
used in the three Tests have been the topic of discussion. But former Australia pacer
Michael Kasprowicz
finds the "hype" unnecessary as the tracks are "typical" to the ones visiting teams usually get to play on in Indian conditions.
India won the first two Tests in Nagpur and Delhi, but faced defeat in Indore. All three Tests ended on the third day itself.
"I don't believe the hype. I reckon because for all the attention around the pitches they were typically Indian wickets," Kasprowicz, one of the architects of Australia's first Test win in India in 29 years, told The Age.
"I realise this last one in Indore did a few tricks early on, but because they're starting so early (9:30 am), maybe that little bit of moisture helps grab the ball. But at other stages later in the day, it wasn't doing anything like that."
India had won the first two Tests in Nagpur and New Delhi where the pitches got "average" rating by the ICC. The pitch in Indore was rated "poor" as Australia won the game by nine wickets.
Most of the experts, including former Australian captain Mark Taylor and Mark Waugh, too have been critical of the pitches, especially the Indore track.
1/11
Indore pitch rated 'poor' after third Test ended inside three days
"When I say don't believe the hype, I know the odd ball was turning square, and it got a poor rating," said Kasprowicz, who was part of the Australia team which won their only series in India back in 2004.
"But I remember turning up to the Bangalore Test in 1998, and I've got a picture of me standing on the wicket. It honestly looks like a dry creek bed. There's no grass, but it's got these cracks and spider cracks all down the whole face of it.
"And you just go well, like that's what we're gonna play on. And guess what? We've got to adapt and adjust. That's the game of Test cricket."
After losing the opening Test in Nagpur, Australia dominated the first two days in the Delhi Test before collapsing to 113 all out in their second innings on day 3 to lose the match by six wickets and go 0-2 down in the four-Test series.
"Obviously, after the Delhi experience of that second innings, the Australians adapted to the conditions and did really well. And so come the second innings they were 1/76 and got through (to victory)," Kasprowicz said.
"(Travis) Head and Marnus (Labuschagne) batted really well. They found a way, and that's what Australia's been known to do over all these years."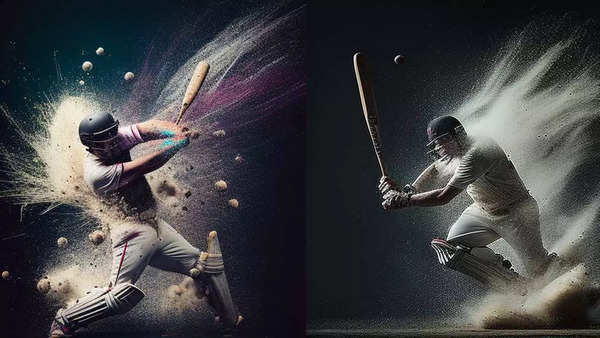 The final Test of the series is scheduled to be held at the Narendra Modi Stadium in Ahmedabad from March 9. India need to win the Test in order to qualify for the World Test Championship (WTC) final against Australia, who booked a spot in the WTC title clash by winning in Indore.
(With agency inputs)