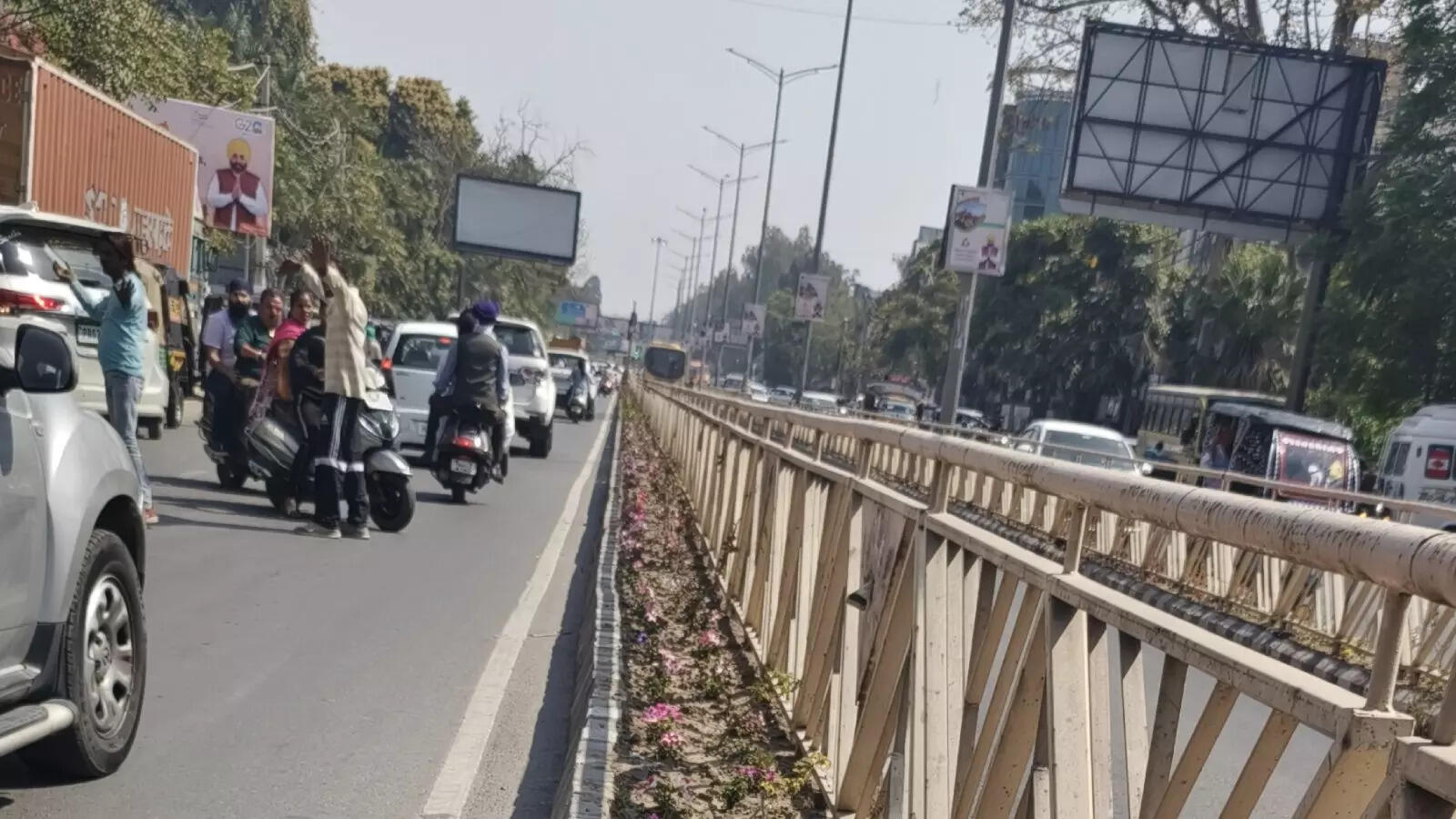 AMRITSAR
: Strange it may sound but the government is spending a whopping Rs 10 crore on the repair and infrastructural development of just four government schools in Amritsar and overnight one of the schools has been rechristened as School of Eminence presumably to leave an impression on the visiting dignitaries about the 'excellent' government educational infrastructure in Punjab.
The government had unveiled several packages for the transformation of the holy city of Amritsar ahead of G 20 meet to at least showcase the well-maintained and clean city having the best of the government educational system to the visiting government officials of twenty countries who would be converging here to participate in the three meetings being held from March 15 to 20.
Under the G 20 Summit being held in Amritsar, three meetings namely G 20 Meeting on Education will be held from March 15 to 17, Y 20 Meeting on March 15 and L 20 Meeting on Labour will be held on March 19 to 20.
Obviously, everyone knows here that the 'development bubble' is built to fascinate the visiting guests, and the real image of the 'fake development' will be back after March 20.
XEN, PWD, Inderjit Singh said that four government schools each at Mall Road, Chheherata, Town Hall, and Jandiala Guru were being developed at the cost of Rs 10 crore.
It is understandable that government representatives would be taken to these schools for a visit. The name of Government Girls Senior Secondary Smart School, Mall Road has been changed to School of Eminence, Mall Road for obvious reasons.
Principal of the School of Eminence Mandeep Kaur said the refurbishing of the school would be highly beneficial for the students since they would have better infrastructure including new furniture etc. A school with student strength of 2400 has to its credit for making a chip that was installed in a satellite produced by Indian Space Research Organization( ISRO).In the recent past, three gymnasts of the school won five medals each in national events said Mandeep. While refusing to directly comment on the expenditure of Rs 10 crore on the renovation and infrastructural development of just 4 schools, the former professor at Guru Nanak Dev University Jagrup Singh Sekhon said the basic need was to improve the educational infrastructure, hire best human resources and to provide good working conditions for them. He said it had been witnessed that as against earlier perspective, the parents in Punjab now wanted their children to study but there was no good quality infrastructure. The need was to prepare a blueprint in education and make recruitments of required staff of searches etc.
The roads on which cavalcades of VVIPs would be passing have been re mettled and are being cleaned of debris, rehriwala's, and anything that is 'sour of eye' to make the selective portion of the city look beautiful.
Amritsar Municipal Corporation Commissioner Sandeep Rishi said they had done their best in a given time to make the city look beautiful by way of re metalling some roads, planting ornamental trees and flowers, fixing lights, etc. About the meeting the said the Meeting on Education was a working group meeting in which department heads of G 20 nations would participate and discuss their respective education policies and stress points following which they would come up with a draft statement of education policy.
About the security arrangements, Inspector General of Police, Border Range, Narendra Bhargava said they had taken all the security measures in wake of the international meet. On Monday, Amritsar police took out a flag march in the city as a sign of warning against the anti-national elements and to restore confidence among the general people.