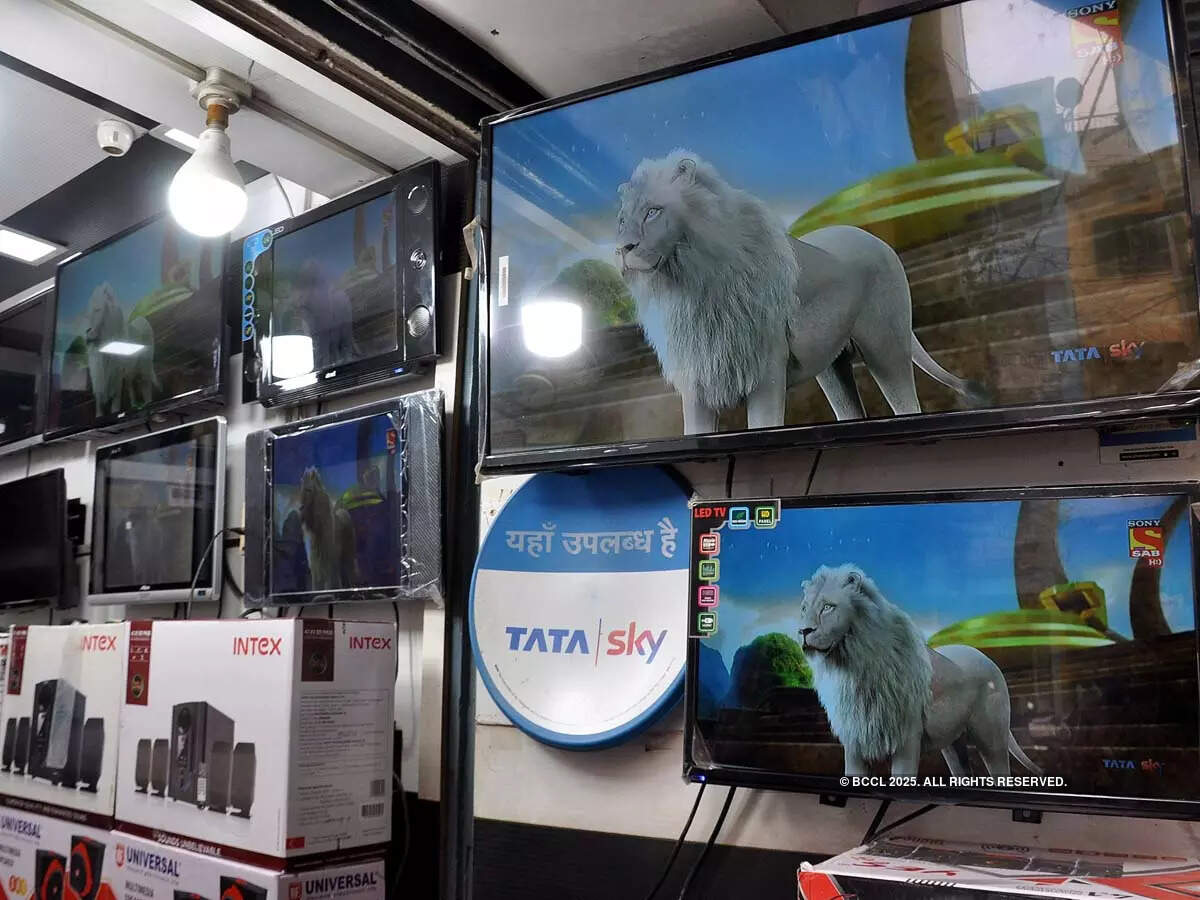 Vijay Sales is celebrating this Holi by offering discounts on multiple gadgets. Customers can avail of discounts on entertainment devices, personal styling and more. The consumer retail company has announced its Holi special sale across its physical stores and the website www.vijaysales.com. Customers can get discounts on the styling range, portable and party speakers, smartphones, washing machines as well as smart TVs. Users can also avail of instant discounts of up to Rs 7,500 from various banking partners.
Vijay Sales Holi special sale
: Discounts and offers on gadgets
Customers can purchase both party and portable speakers range starting from Rs 3,999 and Rs 999, respectively. Users can also get up to 60% discount on both the ranges from prominent brands like Sony, Phillips, Bose, Sonos, JBL and Boat.
Smartphones from top brands like Redmi, Vivo, Oppo and Samsung and more will be available starting at Rs 7,499. Customers can also buy personal styling and grooming range from brands like Dyson, Phillips, Nova and Vega starting from Rs 499. Vijay Sales is also offering discounts on a wide range of LED TVs and appliances.
The Holi Sale will also feature discounts of up to 30% on washing machines and up to 40% on smart TVs from brands like Samsung, LG, MI, Sansui and more.
Read Also
Google tests blocking news content for some Canadians
Alphabet Inc's Google is rolling out tests that block access to news content for some Canadian users, the company confirmed on Wednesday, in what it says is a test run of a potential response to the government's online news bill. The "Online News Act," or House of Commons bill C-18, introduced in
Samsung Galaxy Z Fold5 to not sport S Pen slot: Report
South Korean tech giant Samsung's upcoming foldable, the Galaxy Z Fold5, won't have a built-in S Pen slot, despite some rumours to the contrary. According to GSM Arena, a tech news-related website, as per the latest South Korean report, Samsung considered adding a slot for the S Pen in the upcoming
Vijay Sales Holi special sale: Bank and other offers
Apart from the special discounts, customers can also earn MyVS Loyalty Reward Points of 0.75% on their purchase value every time they shop. These loyalty points can be redeemed at Re. 1 per point at stores.
Besides, customers can also avail of instant discounts from top banks on their purchases at Vijay Sales stores and www.vijaysales.com.
HSBC Bank cardholders get a 7.5% instant discount of up to Rs 7,500 on Credit Card EMI transactions above Rs 20,000. Yes Bank Credit Card holders can avail of an instant discount of 5% up to Rs 2,000 on EMI transactions of Rs 15,000 and above.
Bank of Baroda Credit Card holders can avail 5% instant discount up to Rs 1,500 on EMI transactions of Rs 3,000 and above. Rupay Credit Card holders can avail 10% Instant Discount up to Rs 1,000 on EMI and Non-EMI transactions. IndusInd Bank Debit Card holders are eligible for a 5% Instant Discount up to Rs 1,500 for Non-EMI transactions of Rs 15,000 and above.