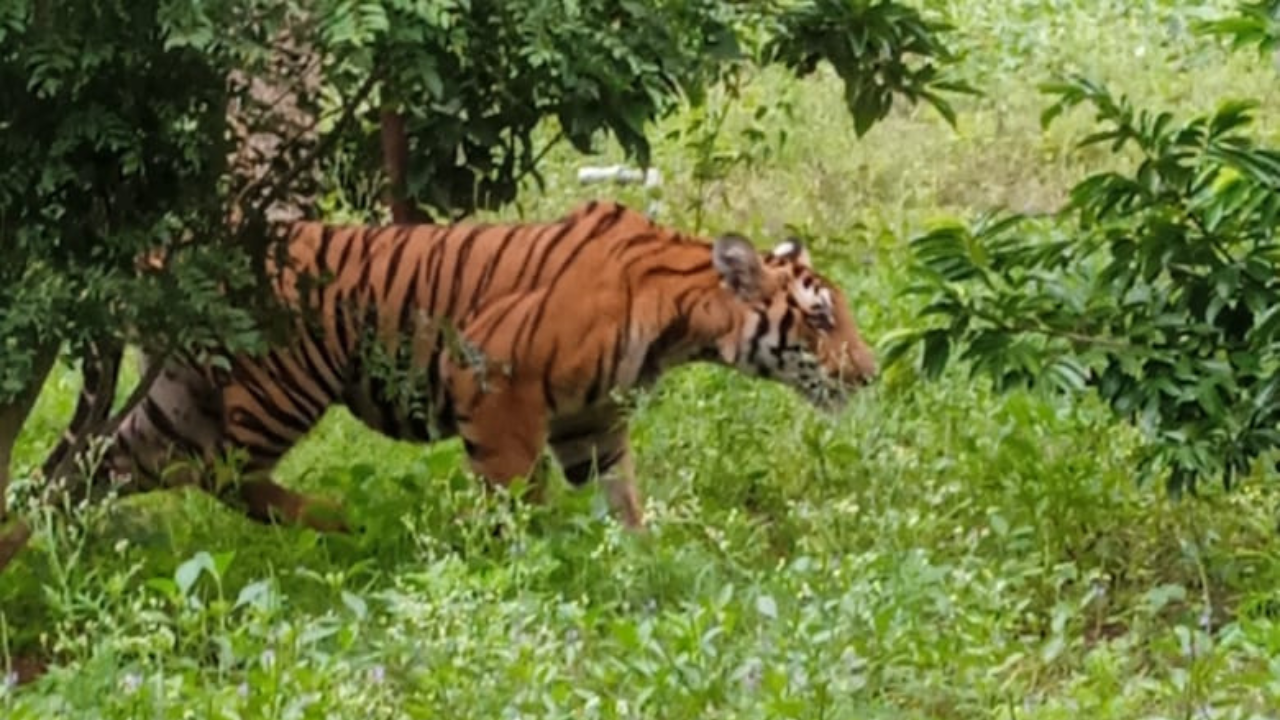 NEW DELHI: Projecting the grand success in saving tigers from the brink of extinction to now becoming home to 70% of the global population, the Centre on Friday told the Supreme Court that there is an annual growth of 6% in the big cat's population, which offset natural losses. India achieved the target of doubling the tiger population in 2018, four years ahead of schedule of the St Petersburg Declaration on tiger conservation, it said.
Appearing before a bench of Justices KM Joseph and BV Nagarathna, additional solicitor general Aishwarya Bhati said that all necessary steps are being taken to protect the big cats and the number of tiger reserves has gone up to 53 covering around 76,000 sq km with 2,967 tigers in the country now.
In an affidavit, the National Tiger Conservation Authority virtually ruled out the possibility of introducing artificial breeding of big cats. It said scientific management of wildlife is done in the natural ecosystem in the country and artificial breeding interventions are not endorsed here. The process is highly effective as evident in the findings of quadrennial all tiger estimation conducted in 2006, 2010, 2014, and 2018.
Watch
Govt tells SC: India now home to 70% of world's tigers