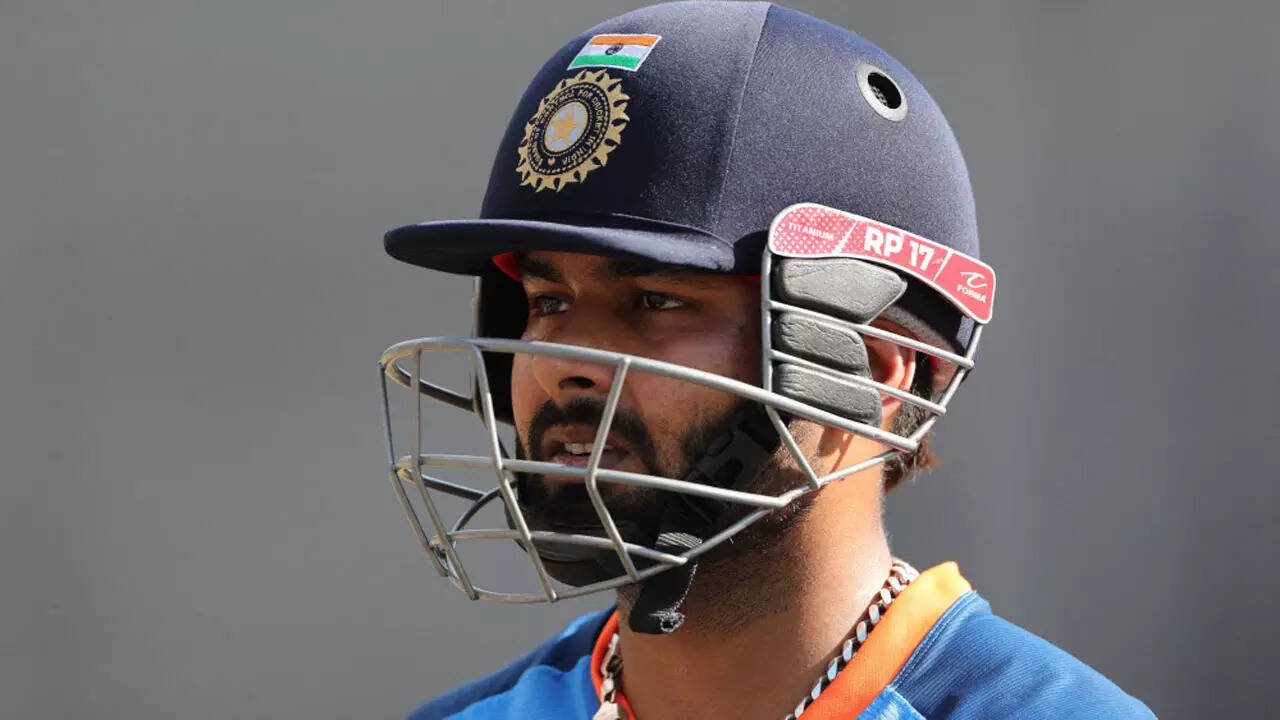 NEW DELHI: Team India will certainly miss the presence of indomitable Rishabh Pant in the crucial upcoming four-Test series against Australia, reckons the legendary
Ian Chappell
.
Echoing his views, the former Australian cricketer went a step further as he feels that it would be difficult for Australia to beat India at home and it will be like climbing an "Everest" for them.
It's been more than a decade since India lost a Test series at home — to England 1-2 in 2012.
"Nevertheless this will be a tough challenge – also referred to in Australia as "Everest" – as the Indian side is powerful and almost impossible to defeat in home conditions," Chappell was quoted as saying in his column in 'ESPNCricinfo'.
Pointing out that the series has all the makings of a hard-fought one, he added: "These sides are two of Test cricket's dwindling number of really good teams, but it's hard to look past India for the eventual victors of this series."
Australia, on the other hand, are in search of a first series win in India in 19 years. In their last tour of the country, they began with a big win in the Pune Test but went on to lose the series 1-2.
The Pat Cummins-led Australia, who have had a golden run winning the Ashes and then the series against Pakistan, West Indies and South Africa most recently, will face their ultimate test in the four-match series, beginning in Nagpur on February 9.
"Australia are portraying confidence after displaying strong form on their own pitches. Their confidence is further boosted by a serious injury to Rishabh Pant, which means the wicketkeeper-batter's gregarious personality will be sorely missed," wrote the 79-year-old.
Pant was ruled out after sustaining injuries in a horrific car accident last month and, in his absence, India have the rookie duo of Ishan Kishan and KS Bharat, who are yet to play Tests.
"India also have some points to prove, not the least to do with how Pant's replacement performs. The main thing India will lose from Pant's unavailability is an excellent run rate, which came from his belligerent aggression.
"No one can replace Pant's desire to dominate bowlers, so India have to rely on their top batters not only performing but also maintaining a good strike rate," he said.
'Onus on Rohit, Kohli, Pujara to dominate Lyon-led spin attack'
The key for Team India would be to establish a "mental superiority" over ace Aussie spinner Nathan Lyon.
"One of the main tasks for Indian players like
Rohit Sharma
,
Virat Kohli
and Cheteshwar Pujara will be to establish mental superiority over Lyon. If Australia can't rely on Lyon claiming regular wickets at an acceptable rate, their bowling will then depend greatly on the 'big three' (Cummins, Josh Hazlewood and Mitchell Starc)."
But all of them, including Lyon, average in excess of 30 in India, Chappell pointed out.
"Lyon is the only proven performer and even he averages in excess of 30 in India. While Lyon feels he has improved as a bowler on the subcontinent, his support comes from bowlers like Ashton Agar and Mitchell Swepson, who are both unproven quantities.
"Australia need to ditch any temptation to obey the right and left-arm theory and only choose the best bowlers for the conditions. Their confidence in their pace bowlers also needs to be tempered by what they have achieved in India."
On the pace triumvirate, Chappell said: "Australia's 'big three', Pat Cummins, Josh Hazlewood and Mitchell Starc, all average in excess of 30 in India and they'll need to particularly display improved old-ball nous to achieve better results in India."
'Keep
Steve Smith
quiet'
The former Australia captain further wrote that the key for the Indian bowlers would be to keep Steve Smith quiet.
"Smith, with 60, is the only current Australia batter on the tour to average more than 30 in India. Achieving batting success will be a big challenge for the Australian batters, especially if Ravindra Jadeja bowls successfully in partnership with the highly efficient R Ashwin.
"The main task for India's bowlers will be to find a way to keep the heavy-scoring Smith quiet. If India are able to limit Smith and Lyon's success they will be on the way to winning matches," he added.
The outcome of the four Tests will determine the fate of both teams' qualification to the World Test Championship Final.
After Nagpur, the series will move to New Delhi (February 17-21), Dharamsala (March 1-5) and Ahmedabad (March 9-13).
(With inputs from PTI)