International Women's Day is celebrated globally on March 8th and is a day to celebrate the contribution of women towards society and even address the issue of equality. The theme for this year's Women's Day is to embrace equity. Not everyone comes from the same background and hence might require a different approach or resources; equality might not necessarily equate to equity.
The automotive industry has always had a masculine image associated with it. However, there has been a slow but sure shift in this mentality and a push for more on gender equality. Many automakers have been taking steps to increase the number of women in their workforce and we have seen some women rise to prominent roles as well.
Royal Enfield Hunter 350 Long-Term Review | Pros & cons, fuel efficiency | TOI Auto
The contributions of women have always been significant to the advancement of the human race, even if not always acknowledged. They have proven, time and again, that they are equally capable of taking on any challenge and excelling in any field. Did you know that it was a lady that ended up completing the first-ever grand tour in a car? The name of that prominent lady was Bertha Benz, wife of Carl Benz, inventor of the Benz Patent-Motorwagen. Her long-distance journey provided a lot of important data for the production of the Motorwagen and even led to the invention of brake lining.
On this Women's Day, we take a moment to celebrate the contribution of women towards the automotive industry. We also spoke to two successful ladies from the industry who have made a name for themselves and are working towards inspiring many others.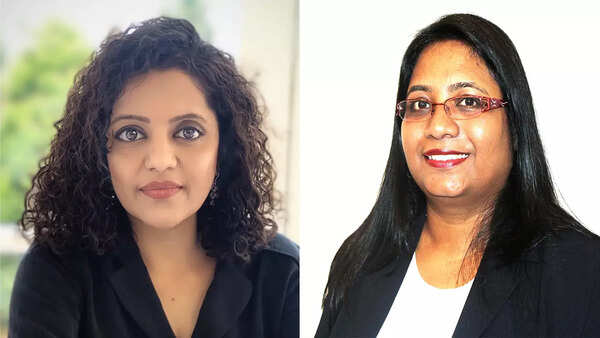 (Left) Lakshmi Rao & (Right) Sudeshna Roy
New horizons

"I have spent more than 24 years in the aerospace and automotive industries in the core mechanical domain. Working in these industries has provided me with numerous incredible opportunities and has assisted me in finding a better balance. I love the variety in my job—discussing ideas to solve a problem, meeting people at all levels of an organisation and watching great ideas to decarbonise mobility become great finished products.", says Sudeshna Roy Pratihar, Deputy General Manager, Mercedes-Benz Research & Development India (MBRDI)
Lakshmi Rao, Senior Program Manager Aftersales Diagnostics, Daimler Truck Innovation Center India (DTICI) believes that the trend is changing when it comes to gender equality in the workplace, especially in the automotive sector. She said, "The companies are actively recruiting women for leadership roles and creating a work culture that is both diverse and inclusive. With the digital revolution and technology at the heart of every component, the auto industry is not just about mechanical jobs. Women are contributing significantly across the product lifecycle."
More than nuts and bolts
The automotive industry is no longer just about mechanical engineering. Modern vehicles have more and more safety features that rely on electronic chips and software programming. The onset of the EV revolution has further seen the incorporation of many disciplines into the industry. Despite this change, there is still a lack of information that can discourage women from pursuing a career in the automotive industry. Lakshmi agrees with this thought, "One of the significant challenges that women in the automotive industry face is a lack of awareness and opportunities for advancement. The industry has traditionally been perceived as male-dominated, with few women in leadership positions."
Changemakers
A change can be brought about if women in power like Sudeshna and Lakshmi can set an example for others. "I have been encouraging women to take advantage of training and development opportunities through some of the flagship programmes for women who aspire to be part of the growing industry.", said Lakshmi. "I would like to lead by example and see better representation of role models from diverse backgrounds in the automotive industry.", said Sudeshana Roy. We hope that women all around the world are inspired by such brilliant examples and take up challenges they conventionally would not think of.