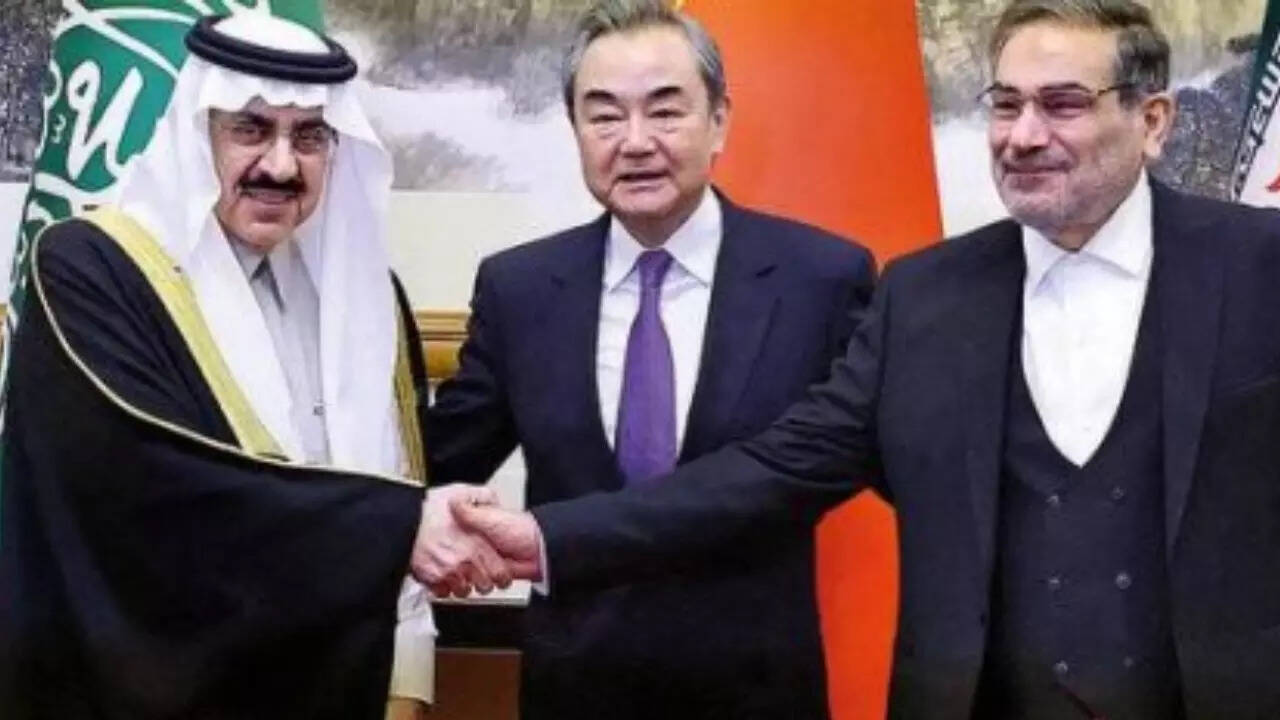 NEW DELHI:
Iran
said on Friday that its peace agreement with Saudi Arabia, which was brokered by China, shouldn't be of concern to India as peace and stability in the Gulf will benefit Indian diaspora as well. Tehran also sought resumption of crude export to India citing Delhi's decision to ramp up its crude imports from Russia, despite pressure from the US and other western countries to curb its economic engagements with Moscow.
"India is not Taiwan or South Korea. India could easily resist pressure from the West as it has resisted over buying oil from Russia. We hope that India will start importing oil from Iran,'' said Iranian ambassador to India Iraj Elahi said. India has not been importing crude for 4 years due to US sanctions.
Elahi said peace and stability in the Gulf will result in greater economic engagement that would include India's trade ties with various countries in the region.
On the Chabahar port, the envoy said Iran believes that the Indian government has a positive approach towards it. "Of course there are shortcomings from both sides. We understand the willingness of the Indian government towards Chabahar. We believe that Chabahar is not just an economic issue."
The ambassador said there is a need to view the Chabahar port project as a strategic engagement and not just as an economic partnership. "For India, Chabahar is important. .. Iran has different ports in all parts of the
Persian Gulf
. We can use different ports for transit and import and export. But Chabahar is an oceanic port. It is close to the
Indian Ocean
and closest to the route to Afghanistan," he said.