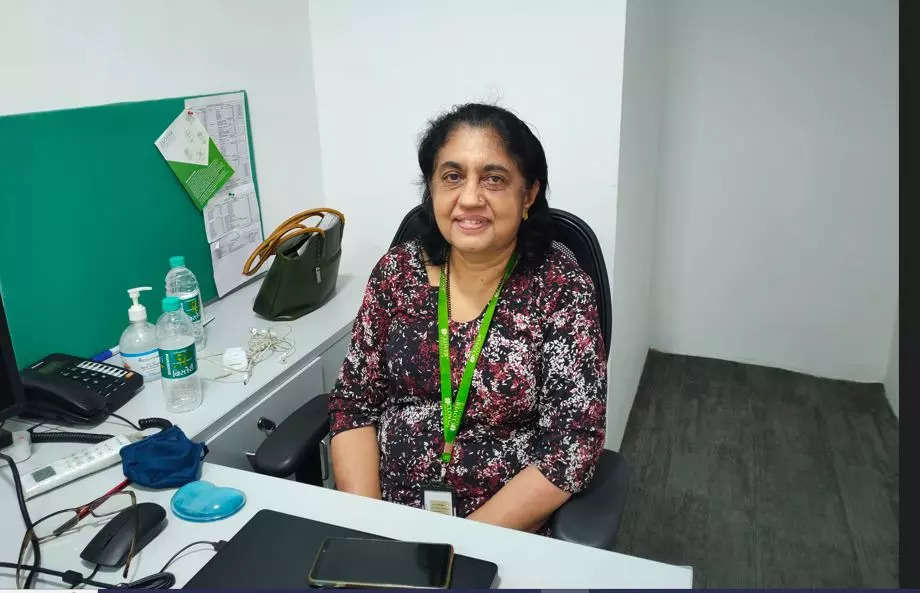 Lakshmi is senior vice president and head of Clover Academy, the knowledge and training arm of Clover Infotech. Lakshmi comes with over 30 years of experience in Delivery and Project Management, Functional Testing and SEI-CMM/CMMI based Software Quality Management in diverse multi-location corporations in India, West Indies, UAE, and USA. Lakshmi started her career with ISRO satellite center. She has subsequently held leadership positions in Delivery and Quality Management in reputed organizations such as TCS, Wipro, JP Morgan Chase USA etc. She holds a master's in physics from the university of Mangalore. On the occasion of International Women's Day, Mittra talks about the role of women in the tech sector and more. Excerpts
Q. What are your views on women representation in the tech sector and how can this be increased?
Within the technology sector, the debate on workforce diversity is rather interesting. When I started my career, very few women entered the tech sector. In fact, most of the time I was the only woman in the team. However, this situation is changing today. A lot of women are taking up careers in STEM. The percentage of women entering the tech workforce has definitely increased. According to The National Science Foundation, women make up about 29% of the sector. While this is reassuring to see, much can be done to increase representation. As women leaders in the technology industry, we should strive to build an ecosystem that democratizes access to technology and knowledge. We must adopt a synergized approach where corporates, government, and educational institutions create a conducive environment for young girls to develop interest in technology and become STEM leaders of tomorrow.
At an enterprise level, this can be done by introducing more forward thinking policies that support women throughout their career. Businesses need to embed diversity and inclusion into the company culture from day one, to build a community of women leaders who can serve as role models to inspire the young talent.
Q. What has been the secret to your success, and can you share some learnings for other women to follow suit?
Persistency has enabled me to achieve my aspirations. Throughout my professional journey, I have always been open to exploring new opportunities and challenges. In hindsight, many significant events in my life wouldn't have been possible if I wasn't open to embracing new opportunities. Hence, my advice to all women would be – never close yourself to new opportunities and possibilities. Do not get intimidated by challenges and never say no to learning.
Q. Can you please share any interesting anecdote from your professional journey that has defined your journey?
I would like to share one interesting insight here. While seamless team management is a leadership quality, women leaders may find it challenging to find acceptance from their team members. It could be due to biases, prejudices or misconceptions. Whenever I have encountered such resistance, I encourage honest communication. In this way, we can understand, empathize, and navigate such issues so that everyone in the team works towards the attainment of organizational objectives.
Q. What are some of the lessons/learnings you would like to pass on to the younger workforce?
Drawing on my own experiences, I can say one thing with certainty — there is a lot to learn in the tech industry. It is constantly evolving and transforming, and holds an ocean of knowledge. Hence, the excitement of learning something new will always be there. The IT industry offers a plethora of career opportunities, and women can take up any role that excites them the most. My advice would be to stay focused and build a strong network of connections.
Forming and nurturing bonds and meaningful friendships with your colleagues precedes all else. Over the course of my career, I have largely been referred by my former superiors or colleagues for a new job role. This has proven the importance of creating an environment of mutual trust and respect to not only survive but also thrive.