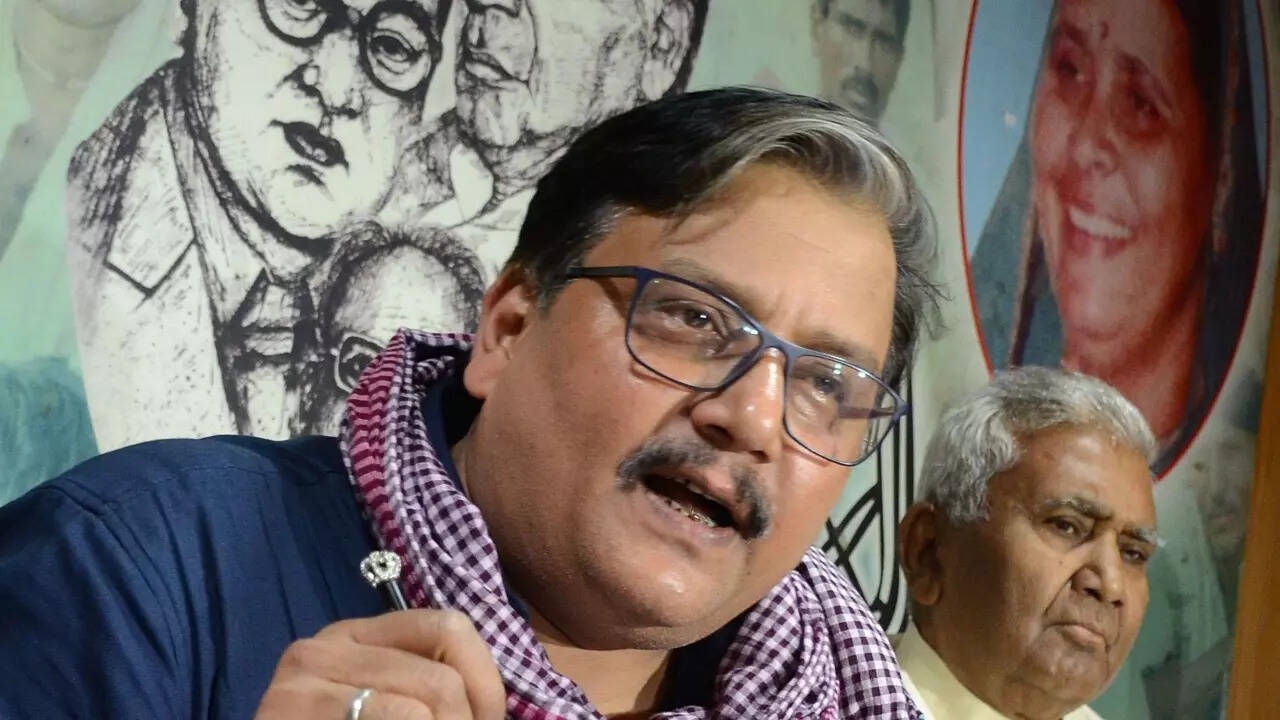 NEW DELHI: RJD leader Manoj Jha on Friday alleged that the CBI and the ED were following "someone else's script" in conducting searches against opposition leaders and asserted the "raids" against his party leaders were a "reaction" to the change in government in Bihar in August last year.
The Enforcement Directorate conducted searches in multiple cities, including on the premises of former CM
Lalu Prasad
Yadav's three daughters and RJD leaders, on Thursday in connection with a money-laundering probe into the land-for-jobs 'scam' case. Officials said the case pertains to people allegedly given employment in the railways in return for land parcels gifted or sold at cheap rates to the Yadav family and its associates. Both Lalu Prasad and
Rabri Devi
were questioned by the CBI in this case recently.
"The image of agencies like CBI and ED has been tarnished. It is not their raid. They are going for raids with someone else's script. They conducted searches at the residence of Lalu ji's daughters, our Deputy CM
Tejashwi Yadav
. What did they find?" Jha asked.
"A case which had been shut has been reopened. This is a reaction to what happened in August 2022," the Rajya Sabha leader said.
Following the 2020 assembly polls, BJP and JD(U) together formed the government in Bihar. However, Bihar Chief Minister Nitish Kumar decided to walk out of the alliance after accusing the BJP of trying to weaken his party. Kumar later formed the government with RJD's support and Tejashwi Yadav became his deputy.
Jha said RJD chief and former Bihar Chief Minister
Lalu Yadav
, who recently returned to India after a kidney transplant in Singapore, is standing firm against the BJP.
"We are not going to budge. Despite all this, Lalu ji is standing firm," he said.
"You should stop this, you haven't spared any opposition party or leader. Tomorrow you may be in the opposition and same thing can happen to you. Would that be appropriate?" he asked.
The ED searches on Thursday covered the premises linked to Lalu Yadav's daughters Ragini, Chanda and Hema, and former RJD MLA Abu Dojana in Patna, Phulwari Sharif, Delhi-NCR, Ranchi and Mumbai, officials said.
The CBI has filed a chargesheet in the case against Lalu Yadav, his wife Rabri Devi and 14 others under charges of criminal conspiracy and provisions of the Prevention of Corruption Act. All the accused have been summoned by it on March 15, officials said.
The ED case, filed under the criminal sections of the Prevention of Money Laundering Act, stems from this CBI complaint.