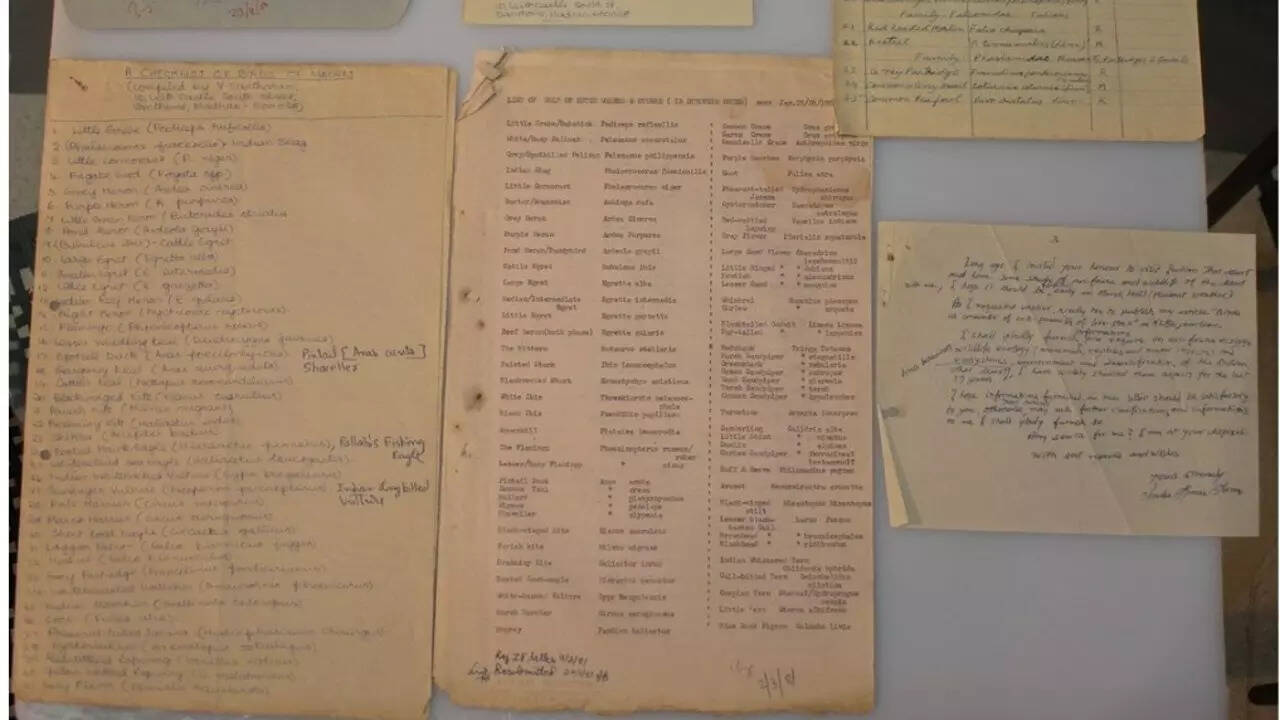 BENGALURU: The National Centre for Biological Sciences' (NCBS) Archies, a space dedicated to the history of science in contemporary India, has received a grant from a charitable fund for a project titled 'Documenting the Contemporary History of Science in India'.
The three-year $440,000 project, which started in December 2022, aims to collect, preserve and make available online endangered cultural artefacts pertaining to the contemporary — around 200 years — history of science in the country, and to make these resources accessible online.
Stating that their Archives runs on the philosophy of enabling diverse stories, NCBS director Prof Satyajit Mayor said: "The Archives was started with a vision of being a place where we could maintain an archive of scientific lives and trajectories, achievements, discussions and dialogues around the life sciences in the country, (which) could be useful for researchers in the future."
The charitable fund, Arcadia, of Lisbet Rausing and Peter Baldwin supports charities and scholarly institutions that preserve cultural heritage and the environment. It also supports projects that promote open access and all of its awards are granted on the condition that any material produced is made available for free online. Since 2002, Arcadia has awarded more than $1 billion to projects around the world, NCBS said in a statement.
The NCBS plans to collect, preserve and digitise artefacts, including manuscripts, photographs, oral testimonies and histories of individuals and groups who have played a vital role in the development and dissemination of knowledge and practices in ecology and conservation.
"The first year of the project focuses on diverse histories of ecology and conservation, including indigenous communities and organisations involved in grassroots conservation. This focus will subsequently be expanded in the second year to include other scientific fields under the umbrella of the project," the institute added.
In line with Arcadia's commitment towards diversity, equity and inclusion, the Archives also intends to make the archival data accessible to a larger audience by using open-source platforms, NCBS said, adding that the project would work towards developing prototype tools to maintain open access and interpretation of the open archival data to the public, and, in its final year, to support smaller scientific archives across the country with a similar vision.
Stating that the cutting-edge storage facilities at the Archives would also be instrumental in arranging, storing and displaying the physical artefacts, Mayor explained that such an initiative can help understand the genesis of ideas and how science comes about.
"Acting as a site for public engagement and science communication, the project would help create and maintain an interest in science among the public. These stories are life stories — about people and events," Mayor said.
He added that this creates a social connection and also builds more awareness about the process of science, which often seems very obscure. "The idea behind an open public archive of science is about bringing more people into the journey of science," he said.