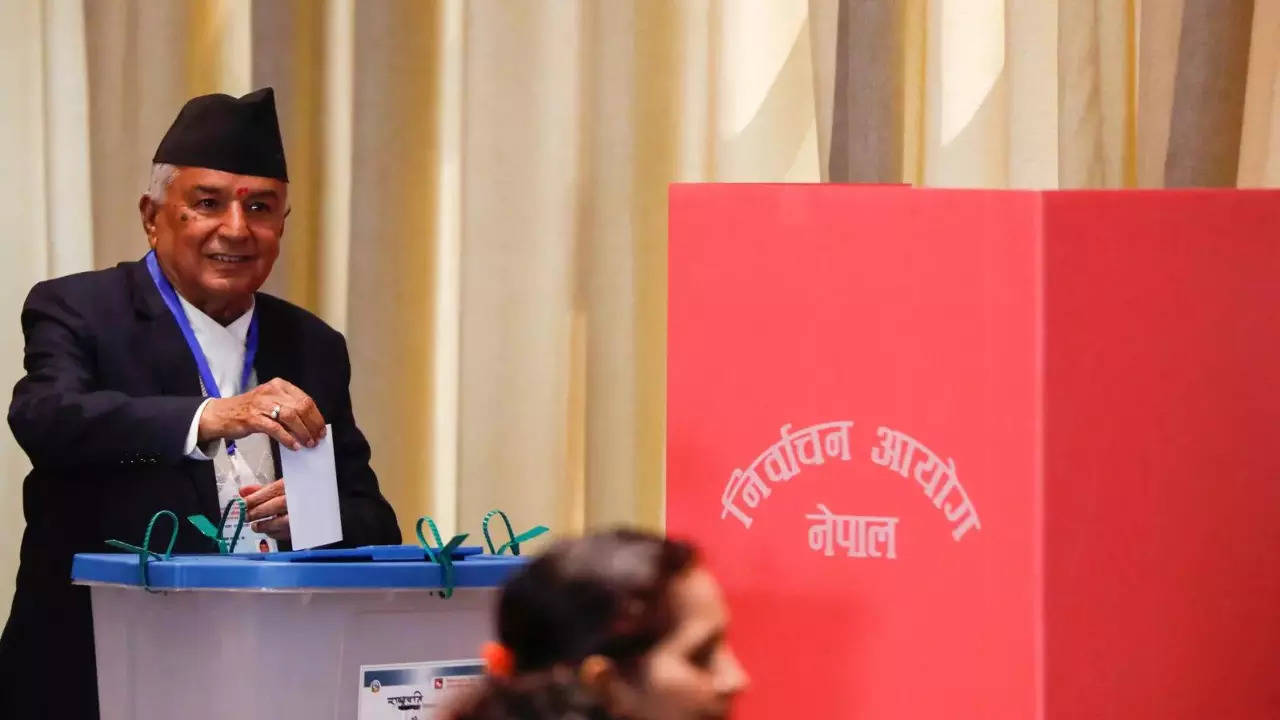 KATHMANDU: Nepalese lawmakers on Thursday began voting to elect a new President, the outcome of which could impact the stability of the government headed by Prime Minister Pushpa Kamal Dahal "
Prachanda
".
Ram Chandra Poudel of the Nepali Congress and Subash Chandra Nembang of the CPN-UML vying for the top post.
The voting started at 10 am local time at the New Baneshwar-based parliament building here.
The tenure of the current president, Bidya Devi Bhandari, will end on March 12.
The Election Commission will begin counting votes at 4 pm and declare the results by 7 pm.
Nepal's Election Commission said on Wednesday that all preparations for the big-ticket election have been completed.
The Presidential election is a face-off between two former speakers of the House of Representatives — Paudel, a candidate backed by the eight-party alliance led by Prime Minister Prachanda, and CPN-UML's Nembang.
Paudel, 78, and Nembang, 69, filed their nominations last month.
Former prime minister KP Sharma-led CPN-UML, Nepal's second largest party in Parliament, withdrew its support to Prime Minister "Prachanda"-led government following a rift over backing Paudel for the presidential poll.
With the support from eight political parties, Paudel's victory in the presidential election is almost certain.
The total number of voters for the election of the President is 882, consisting of 332 members of the parliament and 550 members of the provincial assemblies of the seven provinces.
The election of the President is held based on a weighted voting system.
The vote weightage of a federal MP is 79 whereas that of the provincial assembly member is 48.
The term of office of the President will be five years from the date of election and an individual can be elected for the post for only two terms.