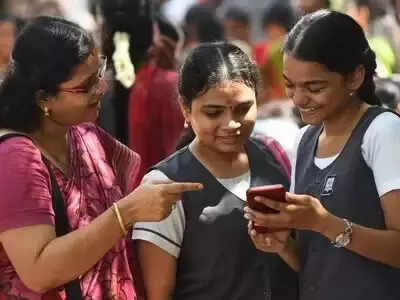 BHUBANESWAR: Fund has been allocated in the Odisha budget for supplying uniforms to all students studying in classes IX, X of government and government aided schools during 2023-2024. Previously, uniforms were provided to children of Class I to VIII.
The state has also enhanced the amount for provision of school uniform and accessories from Rs 600 to Rs 1000 in the budget.
Under the 'Gangadhar Meher Shikshya Manakbrudhi Yojana', the government supplies free bicycles to all students studying in Class-IX of government, government aided, block grant high schools, Sanskrit Tols and Madrasa. In this budget, the state has increased the present rate of Rs 2600 to Rs 3500 for a bicycle. An amount of Rs 155 crore has been proposed for this scheme.
The high school transformation under the 5T programme has led to the creation of high-quality assets in the high schools of Odisha. The government has proposed to maintain these assets involving the services of self-help groups (SHGs) through a budget allocation of Rs 103 crore.
A total of 34,500 students will be felicitated with academic awards under the Mukhya Mantri Shikhya Puraskar initiative. Leadership award will be given to 17,118 students and scholarships to a total of 2000 meritorious students based on 10th board result and economic criteria. Among others, teachers, alumni committees, school managing committees, districts, blocks, schools and gram panchayats will also be awarded.
Under the Mukhya Mantri Medhabi Chhatrabruti Yojana, 10,000 eligible undergraduate students will get an amount of Rs 10,000 per annum. Similarly, 5000 eligible PG students will get a scholarship of Rs 15,000 per annum. Even 10,000 eligible technical and professional students will get scholarships of Rs 20,000 per annum.
The government has allocated Rs 20 crore for Odia University at Satyabadi, Puri, which will be made operational in December this year.
Finance minister Niranjan Pujari in the assembly announced that one lakh youth will be trained in future technologies like cloud computing, artificial intelligence, augmented reality-virtual reality, data science and 3D printing. An amount of Rs 100 crore has been earmarked for this new scheme NUA Odisha (Nutana Unnata Abhilasha) to be utilized in a time bound manner.
The state has allocated Rs 22,528 crore for the school and mass education department and Rs 3,173 crore for the higher education department. Similarly, Rs 986 crore has been allocated for skill development and technical education which is 22 percent higher than the previous year's provision.