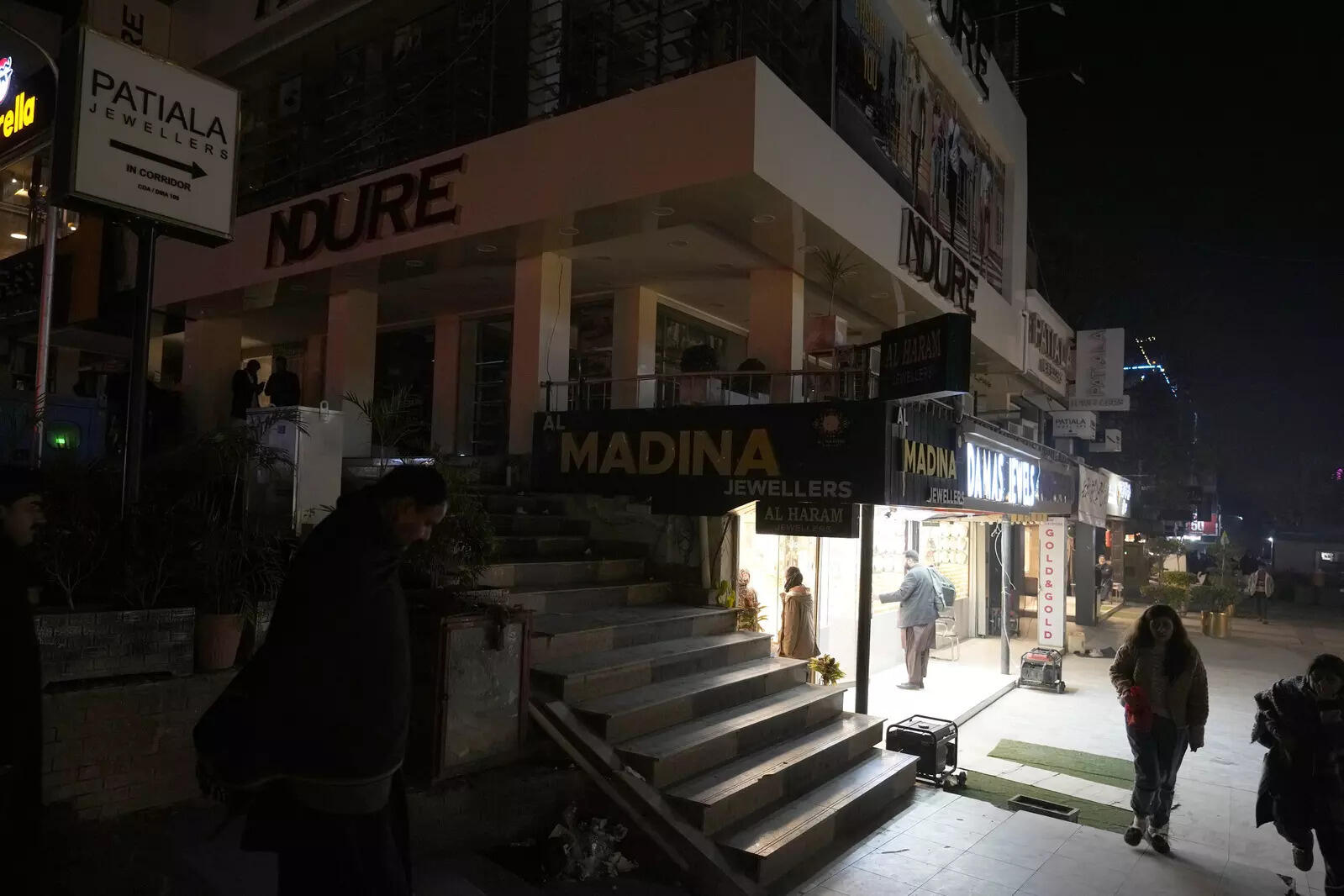 ISLAMABAD: The ruling PML-N party's fear of losing popularity before the elections later this year seem to be keeping the government busy from finalising a much-needed deal with the
IMF
that could stabilise the cash-strapped economy, according to a media report on Tuesday.
Official and diplomatic sources told the Dawn newspaper that both sides were still discussing the seven demands that the International Monetary Fund wants Pakistan to accept before it resumes economic assistance to the country.
The demands include withdrawing electric subsidies, linking gas prices to the international market, and free-floating dollars.
The ruling Pakistan Muslim League (Nawaz) (PML-N) "fears that implementing some of these demands will hike the price of essential items across the board," a source told the newspaper.
"It will make the government even more popular than it already is, so close to the elections."
General elections in Pakistan are due after August. However, Pakistan Tehreek-e-Insaf (PTI) chairman and former Pakistan Prime Minister Imran Khan is demanding snap polls.
Cash-strapped Pakistan revived a stalled USD 6 billion IMF programme last year which was initially agreed upon in 2019 but is finding it hard to meet the tough conditions of the Washington-based global lender.
There are reports that the IMF may not release more funds under the programme until the pledges made by the government are met.
The IMF board in August approved the seventh and eighth reviews of Pakistan's bailout programme, allowing for a release of over USD 1.1 billion.
Pakistan's power regulator has already allowed Sui Northern Gas Pipeline Ltd (SNGPL) and Sui Southern Gas Company (SSGC) to hike rates up to 75 per cent, subject to cabinet approval.
Islamabad is waiting for the 9th review of a loan arrangement that the previous government signed with the IMF. The review would lead to the release of the next tranche of funds to Pakistan which has been pending since September.
IMF officials have indicated that they are willing to continue working with Pakistan, but the country should first meet some basic requirements.
"They are asking for basics so that they can send their team to Islamabad, but the finance minister is reluctant to do so," said an official aware of the talks.
The official said that the IMF was asking for "some movement on energy prices and the demonstration of Islamabad's intent to reform but Finance Minister Ishaq Dar is not giving an inch."
Officials in Islamabad urged Prime Minister
Shehbaz Sharif
to intervene before it's too late. "This could have been finalised four months ago," another official said.
The official said that he "does not personally expect much before a caretaker setup takes over the centre." Asked why the official said: "Dar Saheb will not allow the exchange rate to go to market levels."
And if "we do not have an IMF programme, the situation will not normalise," he added.
Another official told Dawn in Islamabad: "If Pakistan waits for the caretakers to hold talks with the IMF, it will be a disaster."