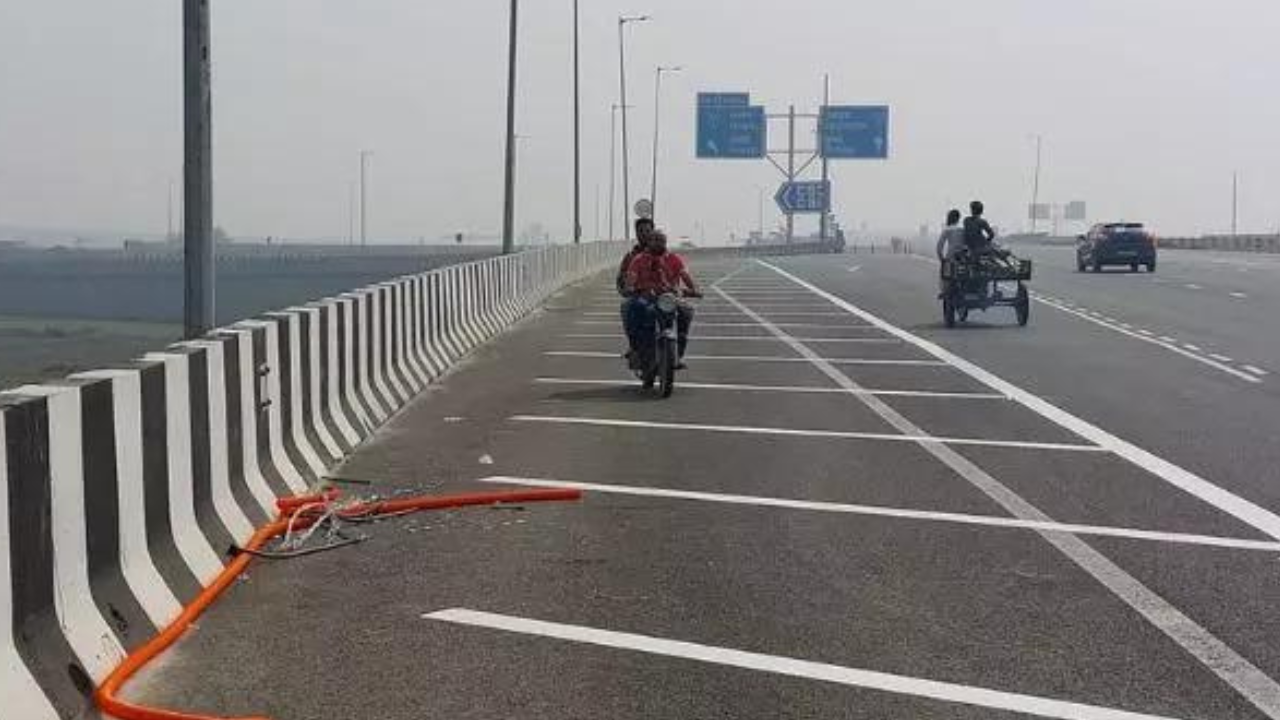 NEW DELHI: Concerned over the menace of two-wheelers plying illegally on expressways, a parliamentary panel has recommended the highway ministry to consider levying penalties on such violators "using automated systems".
The parliamentary standing committee on transport, tourism and culture has made this recommendation amid instances of how a large number of two-wheelers and slow moving vehicles are entering the expressways and access-controlled highways even as these are prohibited on these high-speed corridors for safety reasons.
The committee took note of how two-wheelers made up for about 41% of all road crash fatalities in 2021. "The committee feels that road safety awareness campaigns promoting the usage of helmets would go a long way in saving the lives of two-wheeler drivers. The ministry may consider levying penalties for two-wheelers plying on expressways using automated systems to improve effective enforcement," the panel said in its latest report submitted to the parliament.
The panel has also recommended the ministry to ensure proper signage, safety grills on dividers and boundaries, and lighting of highways in coordination with the departments concerned. "The ministry may ensure that high mast lights are installed at all junctions on NHs across the country," it said.
The committee has referred to the observation of the United States Federal Highway Administration (FHWA), which found that variable speed limits reduce up to 34% of crashes on freeways. It has recommended to the highways ministry and NHAI to analyse the feasibility of variable speed limits on NHs in India on a pilot basis "since speed limits should also factor in constantly varying factors such as traffic congestion and visibility".
Meanwhile, in a recent letter addressed to Union road transport minister,
Nitin Gadkari
, Road Safety Network — a coalition of organizations working in road safety — has urged the government to reduce the prescribed legal speed limits to "safer levels." It said addressing this single behavioural risk factor of 'speed' will help in immediately reducing the number of deaths considerably.
It has referred to the government reports of how around 70% of the total deaths in road crashes in 2021 were due to speeding. The ministry has raised the speed limits on expressways to 120 kmph for cars and on NHs, it's 100 kmph. The minister has also spoken about the option of further revision of speed limits on NHs and expressways.