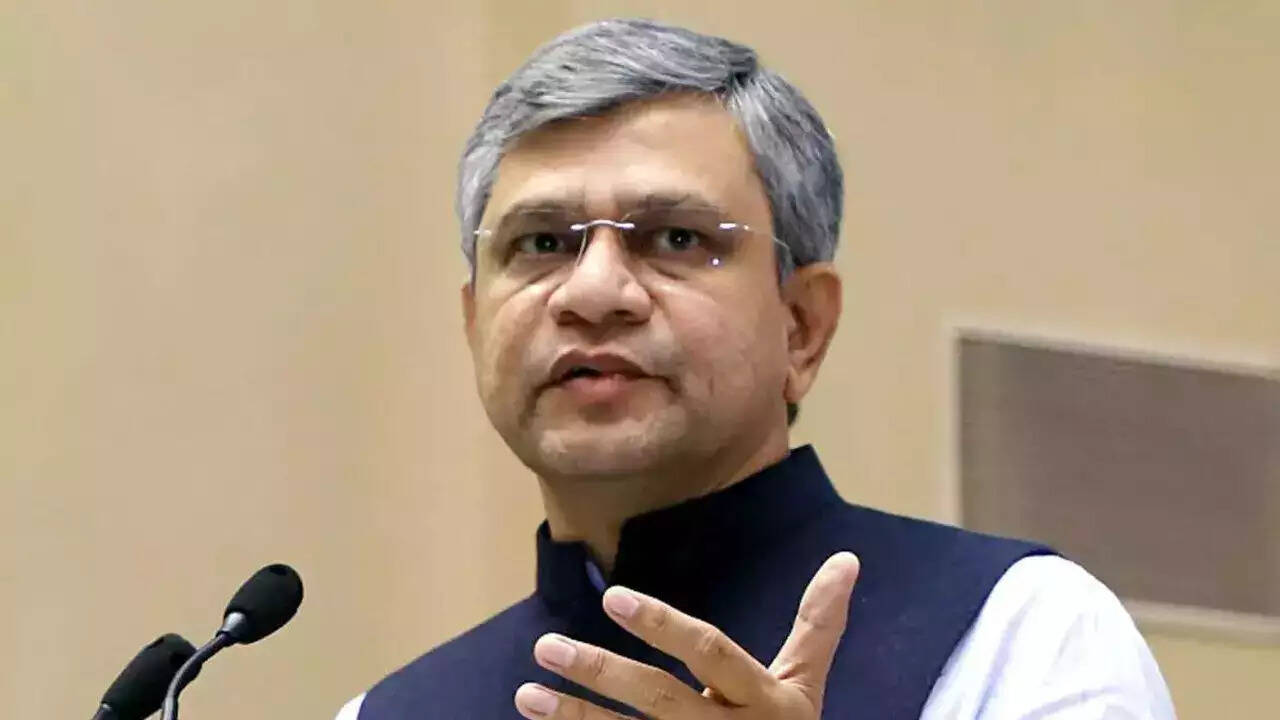 NEW DELHI: Union minister Ashwini Vaishnaw on Tuesday said the railways has set a new norm of releasing payments to private players within 30 days, eliminating the "biggest risk" that contractors face. If the payment is not made within 30 days of raising an invoice, the railways will pay interest on the amount, he said.
At the CII Partnership Summit, Vaishnaw said Prime Minister
Narendra Modi
had asked the railways to take out the biggest risk in government contracts. "When we attempted that, we found that payment risk is the biggest risk in any contract. How did we solve it? Today, in most of the railway contracts, if the payment is not done within 30 days of the invoice, the government will pay the interest to you. Can you believe that? That has started happening. The psychological impact it has on people who are managing the contract is that if I have to pay the interest, then my job is gone. So instead of contractors running after the government officers, now it's the reverse and all payments are digital," he added.
Officials said this provision has been made in all new tenders and government-funded projects.
In the case of contracts for government-funded highway projects taken up by the highways ministry, this provision of payment has been in place for years and the contract provision also specifies that in case the government agencies fail to do so they will pay an interest which is 3% more than the bank rate.
Earlier, Vaishnaw said the government has put more focus on railways since 2014 and this has started showing results. He said the share of cargo transported by rail has started increasing after decades. "With more share in railways, logistics costs will dramatically come down … Our focus in railways is to increase railways' carrying capacity significantly," he said.
The minister also said the railways has identified 70 major bottlenecks and these will be addressed in the next two years. He said the national transporter has placed an order for 85,000 wagons and 1,200 locomotives. Vaishnaw said now the plan is to add 1,000 more locomotives annually to meet the requirement.