FM
Nirmala Sitharaman
says
Budget
aimed at keeping growth momentum alive. In an interview to Navika Kumar, she says regulators have come out and spoken about every aspect of what needs to be said about the
Adani
stocks crash. Excerpts:
You are the first woman finance minister who has presented five consecutive Budgets. Do you think that's a feather in your cap?
Well, it was an opportunity given to me. I am very grateful to the Prime Minister and also to my party for having faith in me and their guidance has really helped me to serve the party this much.
When you went to discuss with PM Modi, did he pass on any message that he wanted involved in the Budget as this is the last full one before the general elections?
This was looked at as a Budget to keep the growth momentum alive. When we are coming out of a pandemic, growth has to be sustained. This is a delicate moment. If we move out or be alittle bit relaxed or careless, the momentum will go down, then it becomes even more difficult. PM's guidance was on sustaining the growth momentum, but of course make sure that you are inclusive, making sure you are reaching out to communities which have not been touched, and so on.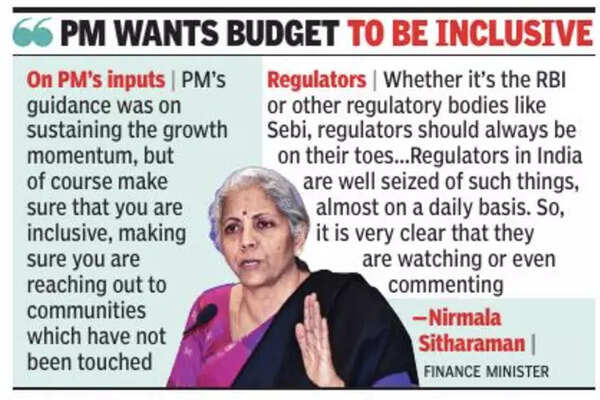 Covid was not part of conspiracies, but this Hindenburg report is being considered as aconspiracy by one section of the society. Do you think it is a conspiracy or regular market activity?
I don't want to have any view on it except that regulators should act, act on time and act tokeep the markets stable, act to keep India' s regulatory function at its best. So, whether it's the RBI or other regulatory bodies like Sebi. . . regulators should always be on their toes.
Questions are being raised over no statement being issued by the government or regulatory bodies like the RBI and Sebi on the Adani stocks which had public money invested in it. . .
I am not objecting to questions being raised. I am repeatedly underlining the fact that you are raising the question keeping the 'aam' investor in mind. When it comes to financial services, banks' exposure, insurance companies' exposure — they themselves are coming out and speaking, fairly covering every aspect of what needs to be said. They are detailing every aspect of how much they have and other necessary details.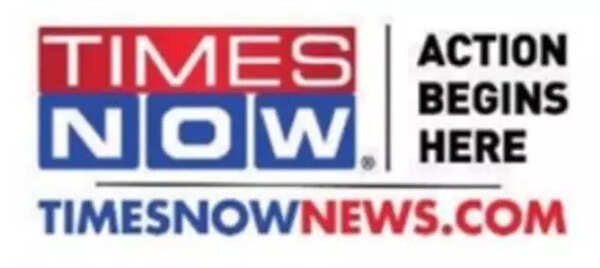 When it comes to investors with such huge volatility, there has not been a statement from Sebi. So, are you saying there is nothing to worry, therefore there is no statement?
What I am saying is, one of the regulators has given a statement. Regulators in India are well seized of such things, almost on a daily basis. So, it is very clear that they are watching or even commenting, like the RBI did, on developments in the market and they will definitely explain things out, whichever way it is, I am not commenting on the merit of this issue here. They will definitely speak about it, and the RBI has already spoken about it.