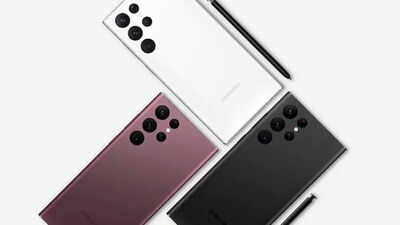 Samsung's next big reveal is still far away. While it may still be too early to confirm, the company seems to have settled on the design for its upcoming top-tier smartphones, at least for one of them, the Galaxy S23 Ultra, as per tipster Ice Universe.
As per Ice Universe, next year's Galaxy S23 Ultra may not look very different from the Galaxy S22 Ultra. The tipster says that the Galaxy S23 Ultra will have a "100%" exactly the same camera design as the Galaxy S22 Ultra. That is not it. A few days ago, the tipster claimed that the two smartphones would have nearly exact dimensions, with only a mere difference of 0.1~0.2mm.
If these two turn out to be true, then Galaxy S23 Ultra will look the same as the Galaxy S22 Ultra, which may or may not be a good thing. Samsung has been criticised for not bringing major improvements in its flagship series in the last few years, and now having the same design could put the company under more scrutiny.
Samsung first introduced the contour cut design for the cameras with the Galaxy S21 series last year. However, it got rid of the Galaxy S22 Ultra while keeping it for the other two phones. And there is no word on whether the upcoming Galaxy S23 and Galaxy S23+ would retain the same contour cut design as their predecessors or the three will have the same design, eradicating the camera bump for once and all.
FOLLOW US ON SOCIAL MEDIA
FacebookTwitterInstagramKOO APPYOUTUBE