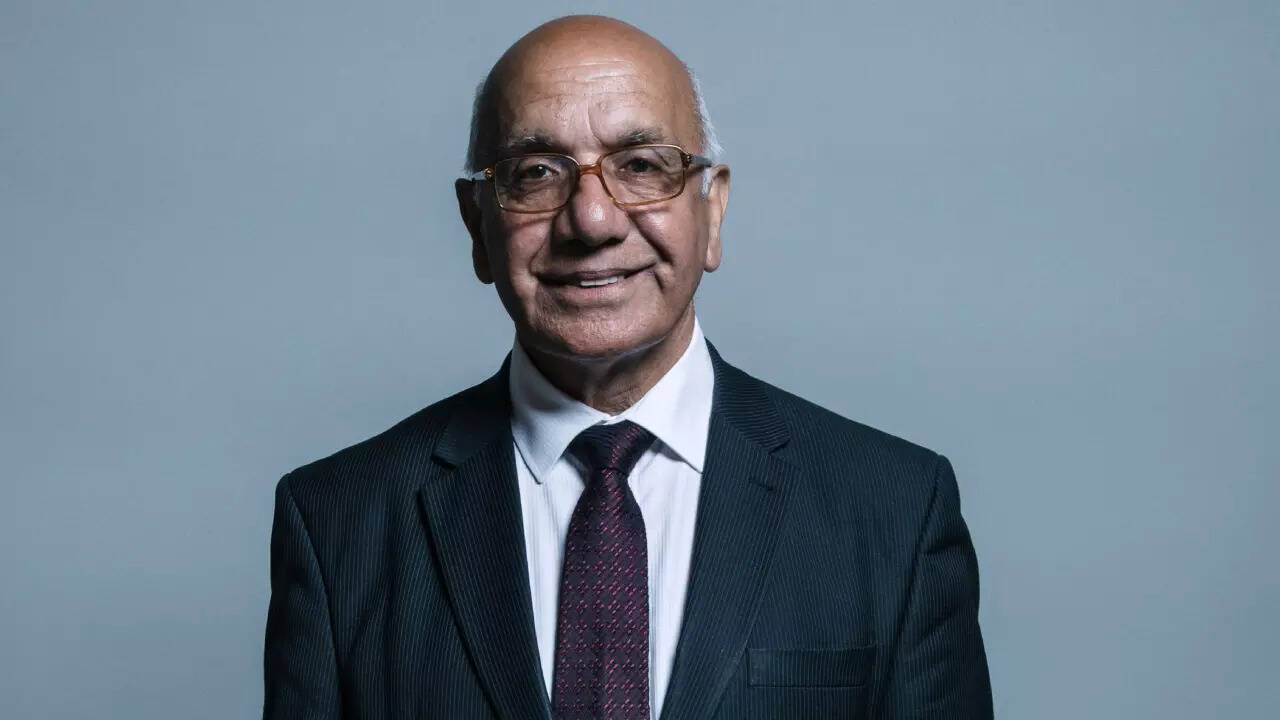 Virendra Sharma
, the British MP of Indian origin who organised the now controversial event for
Rahul Gandhi
in the British House of Commons, remains unfazed. Labour Party Member of Parliament (MP) for London's Ealing Southall constituency since winning the seat at a by-election in 2007, Sharma describes himself as: "First and foremost, the Member of Parliament for Ealing Southall, representing his voters, and everyone in Ealing Southall, whether they voted for him or not. But beyond that a Labour MP, a British citizen living in the UK, and a son of India, born there many years ago."
Sharma who had invited British parliamentarians to Congress leader and Indian member of Parliament Rahul Gandhi's talk about the Bharat Jodo Yatra to "share his own experience of this journey, and examine its significance for India, and share plans for the future", said that he was proud to have invited a broad range of political leaders in both counties to discuss and share their visions.
"Rahul Gandhi is no different, a political leader with a vision for the future, and as a key leader of Congress and an MP he is part of the discussion about the future UK-India relationship. The public, the media, politicians, and academics should all be part of this conversation, and so I look forward to them all contributing to this discussion. The debate is not limited to a political future, but must embrace the cultural, social and business ties that bind both countries, as the people are the living bridge," is how Sharma had introduced the Congress leader before the discussion and he told the Times of India in an email that his stand remained unchanged after the controversy over Gandhi's strong criticism of the Indian government in the British parliament.
Sharma who won the byelection from Ealing Southall, an area with a large population of people of Indian origin, after the death of another British Indian Labour MP Piara Khabra, is chair of the Indo-British All-Party Parliamentary group and has been working on promoting co-operation and discussion between India and the UK. "As a Member of Parliament of Indian origin and the representative of Ealing Southall I believe deeply in the value of the relationship between India and the UK. Not the same relationship that existed at my birth, of master and colony, but a partnership of equals for the good of both countries and their people," he said.
"To me this means promoting discussion and cooperation between both nations, helping both understand the other, and both working not selfishly but collaboratively. India and the UK must have visions for their own development and the programmes that can exist between them. I believe both are fundamentally key allies, democratic, progressive, and committed to the rules based international order," Sharma added.
He was born in Punjab and went to London in 1968 where he worked as a bus conductor in Ealing. Later he went to London School of Economics on a trade union scholarship and began his political career with the Liberal Party but switched to Labour. "Speaking to voters, being among them, living with them and being one of them is key. I have always, as a councillor and as an MP, spoken to the same people, and lived in the same place. I never moved away, or changed my behaviour, and my electors, friends, and family, know they can see me on the same bus they saw me on in 1980," Sharma said. He was a councillor in the London Borough of Ealing from 1982 but stood down in the 2010 local elections.
In his introduction of Gandhi to British parliamentarians, Sharma said that the Bharat Jodo Yatra was important to listen to the voices of thousands. "A constituency of around one hundred thousand, contains a hundred thousand opinions, a country of 1.4 billion, has a 1.4 billion opinions. We can never know them all, but a man who has walked the country, met and spoken to thousands, those sometimes overlooked or unheard by power, has a story to tell. Politicians don't know it all, but Bharat Jodo Yatra, says just that, tell me what is wrong and I promise to listen."