Elon Musk
's
Tesla
Incorporation has allegedly triggered a massive price war in China. Tesla cars are reportedly being offered in the country at discounts of up to 50 percent and competitors are being forced to cut their prices in order to maintain sales. According to a Bloomberg report, the price war is poised to reshape the world's biggest car market drastically. Tesla's hefty price drops began in October 2022, when the company cut down prices of its cars being built at the Tesla factory on the outskirts of Shanghai. In January 2022, another price cut made Tesla cars cheaper by 14 percent in China. The American EV maker manufactures the Model 3 sedan and the Model Y crossover at this factory. In some cases, these EVs are now almost 50 percent cheaper than what they cost in the US or Europe.
The price war comes at a time when China's consumer spending has slowed down in the aftermath of long-term Covid restrictions and the removal of state subsidies on EVs at the end of 2022. To make matters worse, supply chain disruptions are affecting the industry on a global scale as well.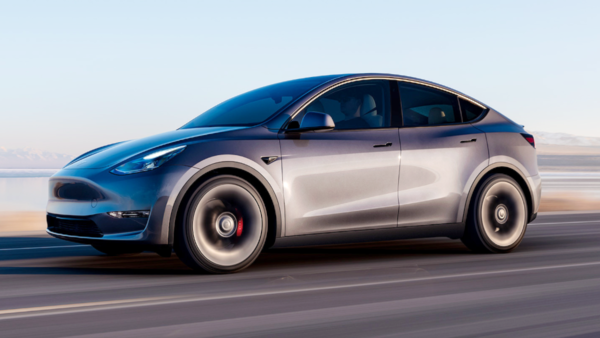 Tesla Model Y
The fallout:
In order to keep up sales, rival EV manufacturers have been forced to follow the reverse trend and offer big discounts on their offerings. Brands like Volkswagen AG and Mercedes-Benz Group AG are now offering discounts of up to 70,000 yuan (USD 10,000). Ford Motor Company is offering the Mach-E electric crossover at 209,900 yuan (USD 30,562) which is a third cheaper than the US. According to the Bloomberg report, overall 30 carmakers have cut prices following Tesla's heavy discounts. These include Chinese EV companies such as Xpeng Inc., Neo Inc. and BYD.
China Association of Automobile Manufacturers (CAAM):
On March 22, 2023, CAAM called for an end to the ongoing price war, saying that it is not a long-term solution to the anticipated slowdown in EV sales in China. It urged industry players to 'return to normal operation' to ensure the healthy development of the industry. It also condemned regional governments offering subsidies on vehicles produced locally. One such instance has been Hubei province and Dongfeng Motor Group Co. lowering prices of Citroen C6 models by almost 40 percent, with a 90,000 yuan (USD 13,104) discount.
New Hyundai Verna design, space, features explained | TOI Auto
Despite these challenges and the economic slowdown, the Bloomberg report shows that sales of new energy vehicles (BEVs, Plug-in hybrids) almost doubled to 5.67 million in 2022. Out of these, almost 30 percent were sold by BYD Co. Up till November 2022, Tesla had hit a monthly record of shipping 100,000 EVs from Shanghai.
In 2023, EV sales in China are expected to reach 8.1 million units, which is substantially higher than Europe's projection of 3.2 million and the US's 1.9 million. Moreover, competition is unlikely to go down, as 155 new BEV and Hybrid models are expected to be launched in China this year.
This means that rather than stepping off the price reductions, financially strong manufacturers like Tesla could instead continue to offer heavy discounts.