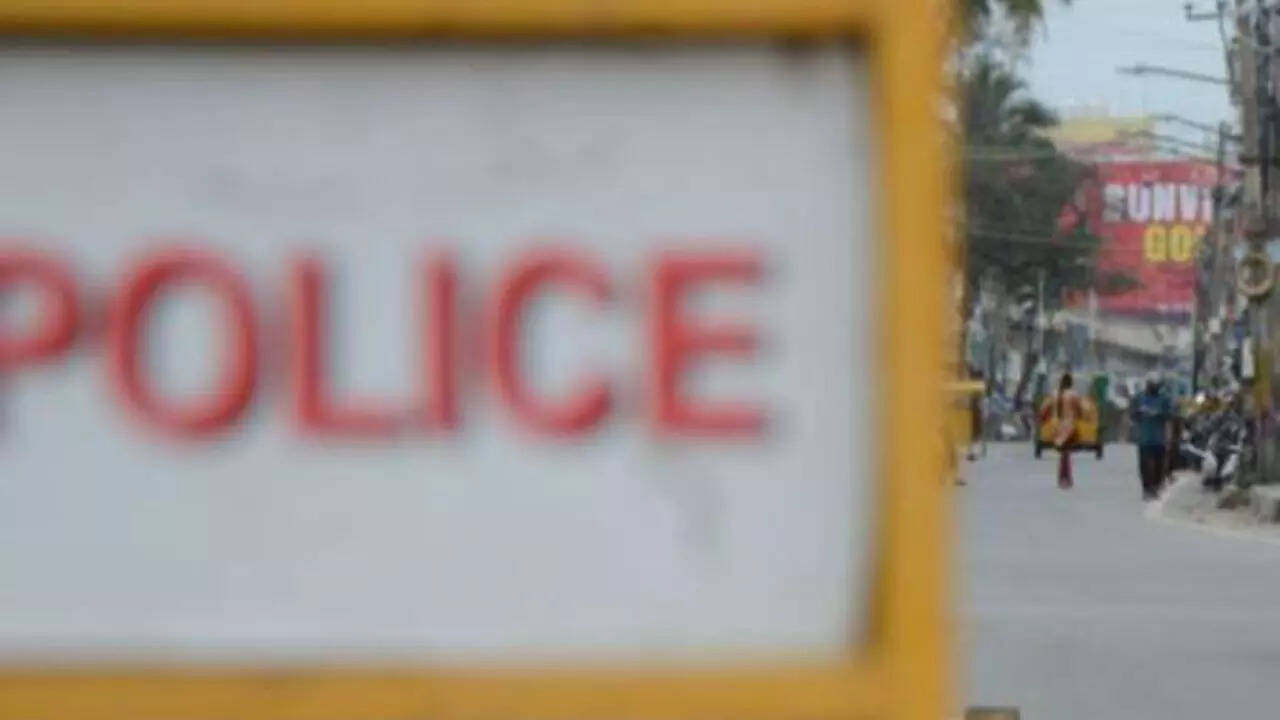 NOIDA: Three employees of a Noida-based pharmaceutical firm Marion Biotech, whose cough syrup is alleged to have led to the death of 18 children in Uzbekistan last year, were arrested on charges of manufacturing and sale of adulterated drugs, officials said.
The arrests were made after an FIR was lodged late Thursday night against five officials of the firm, including two of its directors, over a complaint by a drugs inspector of the Central Drugs Standard Control Organization (CDSCO), they said.
Police said the directors are at large and a search is underway to apprehend them.
Central and Uttar Pradesh drug authorities had checked samples of Marion Biotech products and found 22 of them to be "not of standard quality" (adulterated and spurious), according to the complainant drug inspector.
"Three people associated with Marion Biotech, which is located in Sector 67, were today arrested by the local Phase 3 police station officials. These people were engaged in preparation and sale of fake drugs which caused serious harm to public," Additional Deputy Commissioner of Police (Central Noida) Rajiv Dixit said.
"Besides the three suspects who have been arrested, there are two more directors of the company for whom searches are underway and they will also be arrested soon. With their act, these people were endangering human life and human health," Dixit said.
The officer added that a comprehensive legal investigation in the case will be carried out.
Phase 3 police station in-charge Vijay Kumar said those arrested have been identified as Tuhin Bhattacharya, head operation; Atul Rawat, manufacturing chemist; and Mool Singh, analytical chemist.
The absconding directors of the firm who have been booked are Jaya Jain and Sachin Jain, Kumar said.
The FIR was registered under Indian Penal Code sections 274 (adulteration of drugs), 275 (sale of adulterated drugs), 276 (sale of drug as a different drug or medical preparation) as well as under section 17 (misbranded drugs) and related violations of the Drugs and Cosmetics Act, 1940.
Marion Biotech had come under the scanner in December last year for its cough syrup Dok-1 that is suspected to have led to the death of 18 children who consumed it in Uzbekistan after which the CDSCO launched a probe into the matter.
The production licence of the firm was suspended in January after inspections at its site by the central and the state drug authorities in the wake of the controversy.
On January 12, the World Health Organization (WHO) had issued a 'medical product alert', referring to two substandard (contaminated) products, identified in Uzbekistan and reported to it on December 22, 2022.
"The two products are AMBRONOL syrup and DOK-1 Max syrup. The stated manufacturer of both products is MARION BIOTECH PVT. LTD, (Uttar Pradesh, India). To date, the stated manufacturer has not provided guarantees to WHO on the safety and quality of these products," the WHO had said then.
"Laboratory analysis of samples of both products, undertaken by national quality control laboratories of the Ministry of Health of the Republic of Uzbekistan found both products contained unacceptable amounts of diethylene glycol and/or ethylene glycol as contaminants," it had noted.
(With PTI inputs)