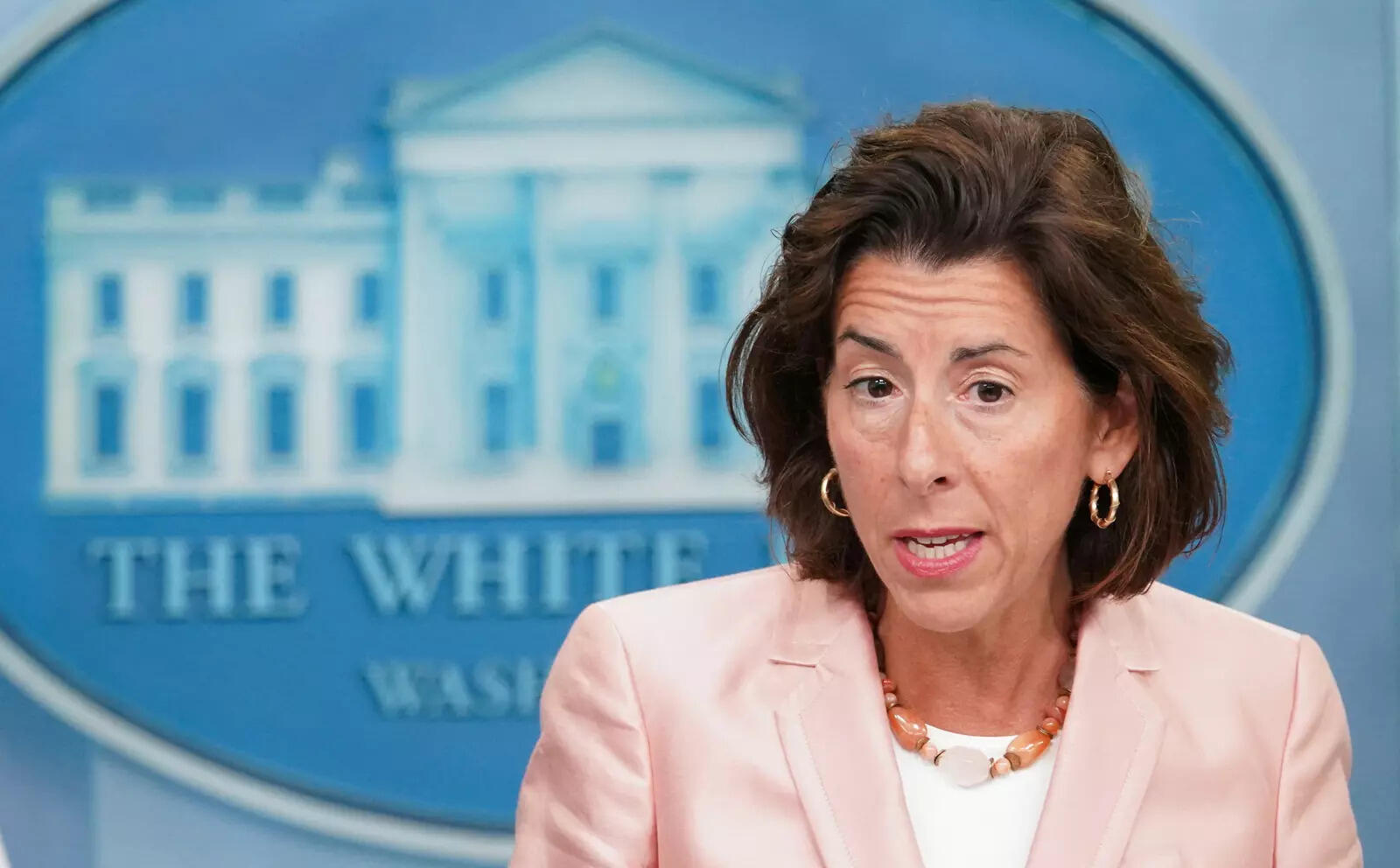 NEW DELHI:
America
sees India as a trusted technology partner, and it wants to deepen this technological relationship between the two countries, US Secretary of Commerce Gina Raimondo said on Friday.
The Indian government has taken several steps in the last couple of years, which makes India an even more attractive place to do business, she added.
Steps like promoting the digital economy and zero tolerance for corruption make India a more attractive partner, Raimondo told reporters here.
She was addressing a joint media briefing with Commerce and Industry Minister Piyush Goyal after concluding the fifth India–USA Commercial Dialogue, which was held after a gap of three years.
"We see India as a trusted technology partner, and we want to continue to deepen our technological relationship with India…We hope to work more closely with India and the private sector here around those technologies," she said.
Besides semiconductor, she said areas, where both countries can increase cooperation, includes green technology and all kinds of hardware in the electronics supply chain.
As Indo-Pacific Economic Framework (IPEF) members are moving towards finalising the framework, it would be an incentive for US companies to look for more business in India, she added.
The IPEF was launched by the US and other partner countries of the Indo-Pacific region on May 23 last year in Tokyo. The 14 IPEF partners represent 40 per cent of the global GDP and 28 per cent of global goods and services trade.
The framework is structured around four pillars relating to trade, supply chains, clean economy and fair economy (issues like tax and anti-corruption). India has opted out of the trade pillar and decided to join the remaining three subjects pertaining to supply chains, clean economy and fair economy.
When asked about her meeting with National Security Advisor (
NSA
) Ajit Doval, Raimondo said: "We spoke generally about how we could work together to bolster our mutual national security".
They also had a discussion about software technology to provide for vendor diversification in their networks.
"We did speak about how important it is to have trusted vendors in the network and the opportunity to work with others to achieve that goal," she added.
About US investment in India, she said: "We are making a number of announcements on behalf of US companies making sizeable investments in India".
India would increase "drumbeat" of those announcements, she said, adding that is why so many CEOs from the US have come on this visit.